Citizen Science at the University of Twente 
The major societal challenges such as climate change, energy transition and shortages in healthcare require dynamic and open innovation in close cooperation between universities and society. It is time for the fourth-generation university: a network university where innovation is achieved through structural cooperation between researchers and citizens. With open innovation and entrepreneurship being part of UT's DNA, UT has an excellent starting position in the field of Citizen Science. 
Public engagement is a crucial way to strengthen our social impact as a higher education institution, and Citizen Science is a catalyst for this. Societal challenges require cooperation with citizens, civil society organisations and companies to develop new insights, applications and services.  
Citizen Science @ UT 
The aim of Citizen Science @ UT is to ensure it is a distinctive, well-developed research and teaching practice; to help increase the impact of research and teaching, and to contribute to the quality of Challenge-based Research & Learning and Lifelong Learning.  
Citizen Science @ UT was initiated by the Shaping Expert Group of Citizen Science that organised two Citizen. Science conferences recently at UT and that has been inventorying what UT is currently doing in terms of CS. In one of its actions, we found that there is a strong need for researchers and students to be sharing knowledge and experiences and to become part of a network to get in touch with colleagues and regional partners and citizens interested in the topic.   
Citizen Science @ UT will be there to foster collaboration and to facilitate the development of Citizen Science at UT. It will start its activities from September 2022 onwards with a coordination team in place from 2023 onwards. 
How can you participate? 
Research projects that are open for participation (example: iedereenwetenschapper.be) 
Propose your own project 
Search for funding possibilities 
Apply for CS training (coming soon) 
Join the CS community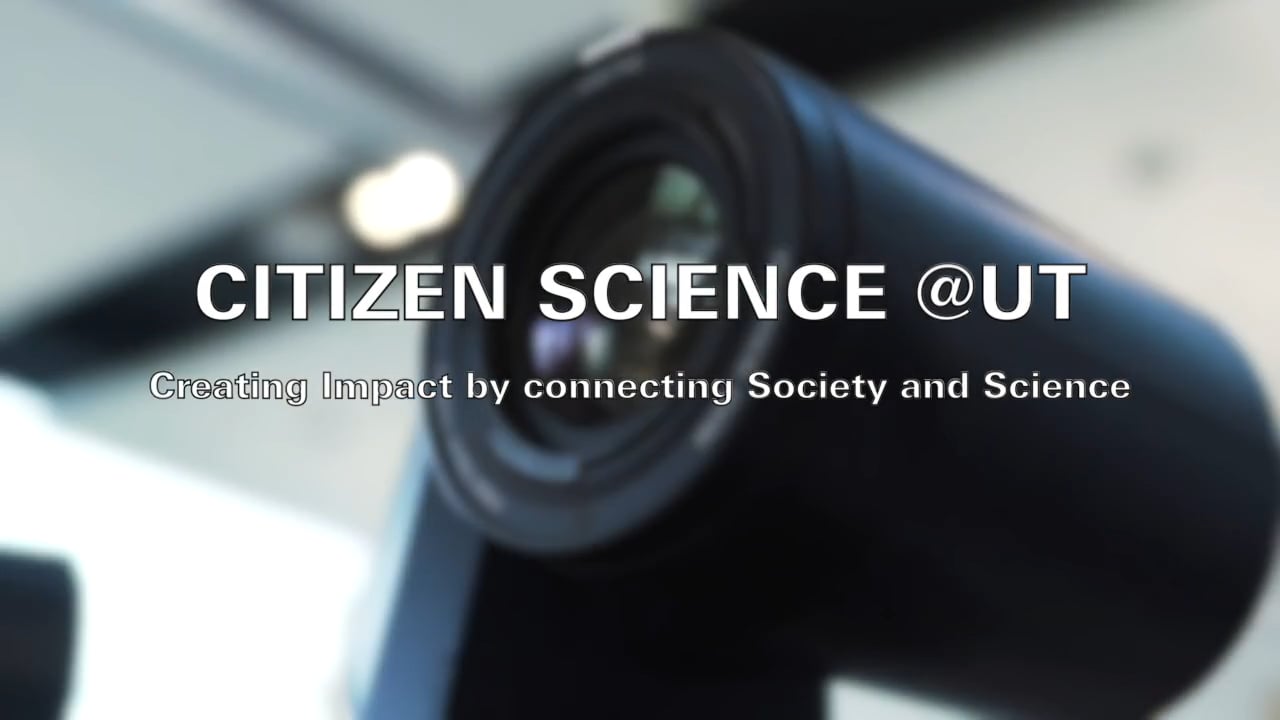 Current citizen science projects
Institutional projects
Horizon 2020 SWAFS-23 INCENTIVE
INCENTIVE is establishing Citizen Science Hubs in four European universities to drive institutional change and ground Responsible Research and Innovation in society. 
Main faculty/institute: DesignLab
Contact person: Sabine Wildevuur
Website: https://incentive-project.eu/ 
SMART-ER
The ECIU University Research Institute for Smart European Regions (SMART-ER) is a research, innovation and education strong alliance, enabling all 12 ECIU University member institutions to jointly address complex societal challenges under the framework of Sustainable cities and communities (UN SDG 11) 
Main faculty/institute: SP service department
Contact person: Felix van Urk
Website: https://www.eciu.org/smart-er-for-researchers 
SMART-ER pilot on cycling 
Main faculty/institute: ITC
Contact person: Johannes Flacke
SMART-ER pilot on Empowering, Inclusive, and Equitable Citizen Science 
The ECIU pilot funded under SMART-ER aims to advance the development of citizen science initiatives by establishing a Community of Practice on citizen social science within ECIU. 
Main faculty/institute: DesignLab
Contact person: Maya van den Berg | Ria Wolkorte
Website:
Health innovation and wellbeing
TOPFIT CitizenLab
TOPFIT CitizenLab is developing a citizen science methodology for and by citizens to be applied in practice in the healthcare sector. The project embraces the principle of 'positive health' being one's ability to deal with life's challenges and taking control of one's own life.
Main faculty/institute: TechMed Centre
Contact person: Renske van Wijk
Website: https://www.utwente.nl/en/techmed/research/collaborative-programmes/topfit-citizenlab/ 
MAPS4SOCIETY Tick App
Developing a model to predict tick activity in the Netherlands. This project brings together UT's expertise in the domains of Sensing, Artificial intelligence and Citizen Science.
Main faculty/institute: ITC
Contact person: Raul Zurita-Milla
Website: https://www.itc.nl/news/2020/6/671793/check-tick-activity-in-your-area
Green Spaces in Paramaribo
The project focuses on the role of green space in the city on well-being and includes citizen-based monitoring.
Main faculty/institute: ITC
Contact person: Wieteke Willemen | Nina Schwarz
Website: https://www.groenparamaribo.org/
Contact
If you have any questions or comments, do not hesitate to send us an email via citizen-science@utwente.nl. The Citizen Science team is located at the UT's DesignLab.
To learn more about the UT's Shaping Expert Group on citizen science, visit the SEG website. Bridgette Connell is the SEG Lead. you may contact her for further details about the SEG initiative.
Partners