Monday 22 July 2019
Download the MazeMap app!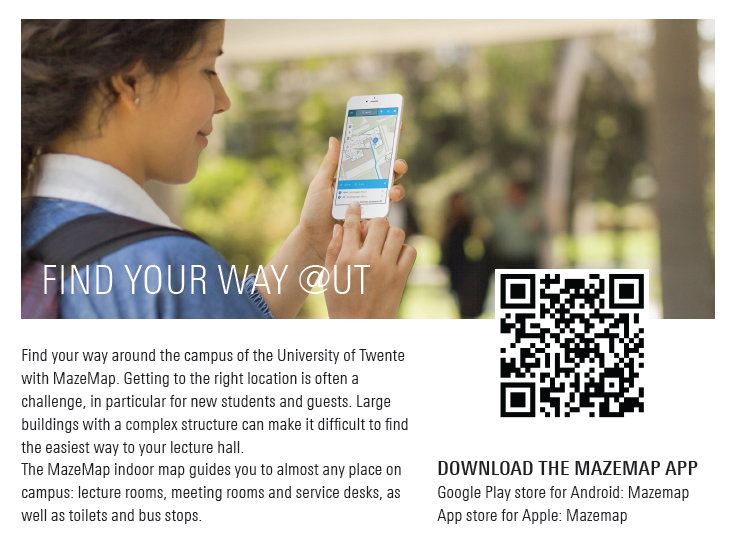 If you miss something in this app or do you have any tips? We would love to hear from you!  Please, let us know via this web form.
After the trial period, Mazemap will also be integrated into the campus app. Thanks to this merger, the user will soon have various advantages in one app solution.