Find the right person within LISA.
Any questions about ICT?  Please, contact the Service Desk ICT.
Service desks
Here is an overview of our service desks. If you need route information to a building, please use the campus map. 
All UT students and employees with questions, problems, requests for information or reports regarding ICT are welcome at the Service Desk ICT on the ground floor of the Citadel building (entrance at O&O square). 

Servicedesk ICT (campus location)

Opening hours: 08.30 - 17.00 hrs.

Post address: University of Twente, T.a.v. Servicedesk ICT, Postbus 217, 7500 AE Enschede

The answer to your question may be listed on our FAQ page. We are located in the Vrijhof building (follow signs to library). If you prefer getting help through e-mail or WhatsApp, please feel free to contact us on working days:

Contact

Service Desk Library (Vrijhof)

WhatsApp: +31 (0)6 39 458 713 (only during opening hours, no calls please) .

Would you like to receive tailored support concerning research or education? Please contact your information specialist listed below.

Notebook Service Centre (NSC)

The Notebook Service Centre (NSC) sells notebooks for students (& staff for home use) and offers service for these devices. For more information and contact details: www.utwente.nl/nsc.

Notebook Service Centre

Opening hours: 08.30 - 17.00 hrs.

Post address: University of Twente, T.a.v. Notebook Service Centre, Postbus 217, 7500 AE Enschede
personalised
Specialists for you/your unit
To make your portal more relevant and personalised, please login.
Sorry, there is no information specified for you.
Show specialists for other units
All specialists
ICT specialist for service departments & Student Union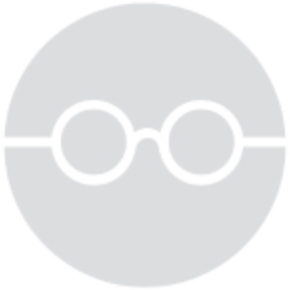 ing. G.H.W. Hondorp (Hendri)
ICT Account manager for BMS and Service Departments. Specialty: Research Support.
Archiving specialists for all departments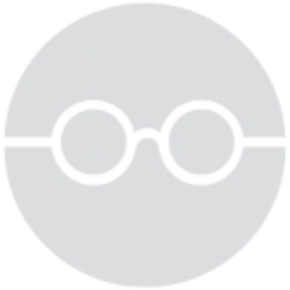 H. Martinus (Homme)
Contact for Semi Static and Historical Archive
S.A. Schulenberg (Steven)
Contact for JOIN (document management system) and Policy Development
Specialists at the BMS faculty
Specialists at the ET Faculty
Specialists at the EEMCS faculty
Specialists at the TNW/S&T faculty
Specialists at the ITC faculty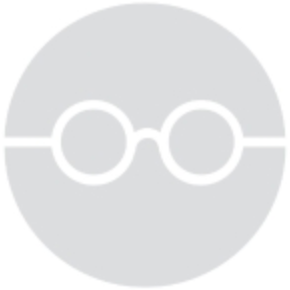 G. de Jonge MSc (Grietha)
Information Specialist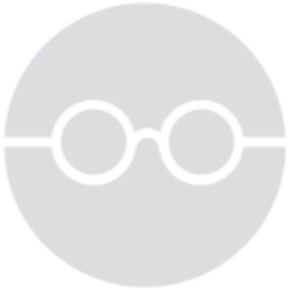 ing. R.R. Mettinkhof (Ralph)
ICT Accountmanager
dr.ir. A. Nikuze (Alice)
Research Data Steward
Subject Specialists Library (for all faculties)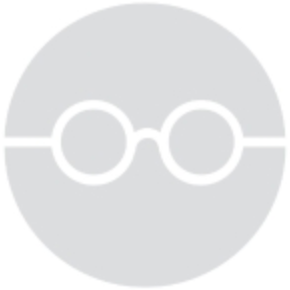 dr.ir. M. van Bentum (Maarten)
Data librarian
drs. D.M. Klunder - Roepers (Lineke)
UT Research Information
dr. N.R. Loorbach (Nicole)
Specialist Open Access
For students
The information on the service portal is mainly focused on employees. There are no contacts specified for you. 
External visitors
The information has not been personalised for you. You can see all specialists after opening the full list.
Video team
The video team consists of skilled professionals with a proven track record in media creation. From studio recordings to multi-camera events, from video editing to animation, and from Teams/Zoom support to streaming of live events from our studio. The video team likes to be challenged and is always looking for innovations, but also keen on using proven technology. Video team services are available on utwente.nl/video.
Suggestions and complaints
Do you have a suggestion about the improvement of our support or do you want to submit a complaint, despite our efforts? We would like to hear from you:
Do you have a complaint? Please let us know. Are you satisfied? Please let everybody know.

AIM OF THE COMPLAINTS PROCEDURE

The aim of our complaints procedure is:

To handle to everybody's satisfaction the complaints of individual customers as well as groups of customers,
To learn from the complaints and make any necessary changes to our functioning.

THE PROCEDURE:

Do you have a complaint about one of our staff members or the service you have been provided with? We expressly request you to direct your complaint to the account manager the staff member or service falls under. Alternatively, you could direct your complaint to the Service Desk ICT. You may choose yourself whether you do this orally, by e-mail or in writing. You can also file your complaint using a webform. Your complaint will then be sent to the Service desk ICT which will assure that the complaint is sent to the responsible account manager.
The account manager in question will process your complaint no later than two working days after you submitted it. Together with you, he will try to solve your complaint in a way that's acceptable to both parties within four weeks.
The account manager will also consult his/her colleagues about your complaint. The functioning of the department will also be evaluated in the process. A complaint is a great learning opportunity! The account manager will inform you within the mentioned four weeks about the processing of the complaint and the conclusions from the discussion of progress. When a complaint is submitted orally, he will in principle reply orally. In the case of a complaint by e-mail the reply will be by e-mail. When handing in a complaint in writing, the reply will also be in writing.
Are you not satisfied about the way your complaint was handled? Then please contact the director of the Library, ICT Services & Archive (LISA).
The Library, ICT Services & Archive (LISA) director will send you a reception confirmation within two working days and will try to solve the problem in a way that's acceptable to both parties within four weeks. In any case, the director will discuss the complaint with the Library, ICT Services & Archive (LISA) management team. The director will inform you in writing within the mentioned four weeks about the processing of your complaint and the conclusion of the MT.
If you are still not satisfied about the way your complaint was handled, you can direct your complaint to the Board of Governors in writing.
You can revoke your complaint at any time in this procedure. The procedure will then be terminated.

Click here for the webform. Please find the account managers per faculty on the LISA contact page.

Please contact the Library desk for any questions, comments and complaints:

Please contact Archive for any questions or requests:
Organogram
Management team
Mert Alberts, director
Henk Swaters, manager Demand & Supply Management
Rene van Arnhem, manager IT Infra and Operations
Erik van den Bosch, manager University Information Management
Monique Böhm-Velterop, manager Projects & Development
Olga Steen, manager Operational Information & Learning Services 
Wiljan Puttenstein, manager Archive
Johan van Duyvendijk, manager Customer Support 
Wendy van Ginkel, manager Embedded Information Services department 
Departments
LISA's main objective is to create an information service environment in alignment with the primary process that facilitates the University, its employees, and its students, thus increasing their success and effectiveness. LISA's activities are divided into 8 departments: 
Managing your information is important during your daily activities. From a legal point of view it is a must to save critical documents or better: records. The department Archive of LISA helps you managing your records during the life cycle of a document. It may ensure that your records of historical, fiscal, and legal value are identified and preserved, and that non-essential records are discarded in a timely manner according to Dutch guidelines and identified legislation.

Our services

Advise: consultation about analyzing your document flow and about managing your records during your project
Archiving: support in scanning, disposition and archiving records in accordance with a service level agreement
Transfer: store records which are inactive, whether they are in paper, digital or other formats
Digitization: make your office paperless by understanding the flow of paper and implement solutions to digitize it

Customer Support (CS) is the first contact for users of ICT facilities at the UT when they have questions about the ICT facilities or want to report failures or problems. Students, employees and guests can turn to CS with their questions, requests or problems concerning everything ICT. Here they will receive support for their questions and requests. The tasks of Customer Support are grouped into two clusters: 1. Servicedesk and 2. On-site support.

The main activities of Customer Support (CS) are:

Support of ICT users, both remote and on-site;
Registration of user requests for standard products and services;
Incident management: registration, analysis and progress monitoring of change requests and failure reports;
Providing information about products and services;
Informing the users (varying from the LISA website and manuals to communication in the case of disruptions in our services).

> Demand & Supply Management

The department of Demand & Supply Management (DSM) plays a crucial role in overseeing the strategic aspects of ICT facilities. Its primary objective is to achieve an optimal alignment between the demand and supply of various aspects related to ICT services, compliance, and data. To accomplish this, DSM considers the capabilities and expertise of both the LISA organization and ICT suppliers, along with the specific requirements of customers. 

The key activities carried out by the DSM department include: 

The account managers within DSM are responsible for service level management, relationship management, and providing IT research support. They ensure that service levels are met, maintain relationships with stakeholders, and support research initiatives. 
DSM oversees the management of innovation and change programs, driving initiatives to foster innovation and facilitate smooth transitions within the organization. 
The department is also involved in the design, management, and maintenance of the information architecture, data management, application architecture, and technical architecture. This includes ensuring consistency in information management and the application landscape. 
Security management, led by the Chief Information Security Officer (CISO), involves formulating and implementing ICT security policies, as well as monitoring security measures to safeguard organizational assets. 
Privacy management is another responsibility of DSM, which includes roles such as Data Protection Officer (DPO) and Privacy Officer, ensuring compliance with privacy regulations and protecting sensitive data. 
DSM conducts IT audits, self-assessments, risk assessments, and maintains awareness of potential risks. They also handle reporting on these matters. 
Quality control is a key aspect of DSM's activities, involving the evaluation and assurance of processes, products, services, and migrations to ensure high standards are maintained. 
ITIL process management is another area of focus for DSM, ensuring adherence to ITIL best practices and effectively managing IT processes. 
The department takes charge in the development of products and services, overseeing their lifecycle and ensuring they align with organizational objectives. 
Management of suppliers and collaboration partners falls under the purview of DSM, including activities such as right sourcing, managing supplier contracts, and seeking strategic partnerships with sourcing partners. 

Account managers

Tonnie Tibben: Faculty EEMCS and TNW. Also Affiliates and third parties; 
Peter Lasker: Faculty ET. Also, service level manager; 
Ralph Mettinkhof: Faculty ITC. Also, Product manager of research IT; 
Hendri Hondorp: Faculty BMS and UT service departments. Also, product manager of Research IT; 
Henk Swaters, team lead. 

> Embedded Information Services

The Embedded Information Services department (EIS) is the prominent and embedded department for the users. EIS carries out the account management and operational control for innovation of information services and consists of information specialists and a project manager led by the head of the department. The information specialists support employees and students in all aspects concerning (scientific) information. Based on the background of their own scientific training they offer support in the fields of the social or natural sciences.

> IT Infra and Operations

IT Infra and Operations (ITO) provides, manages and maintains LISA's (standard) products and services. Key concepts are: efficient, standard, proven technology, monitoring, 24x7 availability for the core systems.

Employees of IT Infra and Operations (ITO) are either specialists or generalists. IT Infra and Operations (ITO) focuses on the monitoring of ICT services and components, including the security of systems.

The tasks are grouped into four teams:

Network management
Server management
Management of business applications
Management of user applications

> Operational Information & Learning Services

Operational Information & Learning Services (OILS) handles the operational processes for information services and manages the systems the department uses. OILS supports and advises visitors of the learning centre and also offers other supporting services in collaboration with EIS. OILS consists of the groups: learning centre, content management and functional application management.

Projects & Development (PD) is the ICT expertise centre for custom-made services and innovation in research, education and management. Projects & Development (PD) develops products and services and offers a platform for the exchange of expertise in the fields of ICT in education and research. Projects & Development (PD) takes care of the maintenance of interfaces and middleware.

> University Information Management

University Information Management (UIM) is in charge of innovation and management of the ICT facilities within the UT. UIM does this in a manner that effectively and efficiently supports the ambitions of the UT with regard to education, research, commercial knowledge transfer and operational management. UIM advises the Executive Board on the Information and ICT policy of the UT and supervises its implementation.

UIM is responsible for the demand-driven process for ICT facilitation of the UT. To this end, it coordinates the consultation between the faculty information management, the holders of the institutional systems and the ICT service. The ICT project portfolio is drawn up annually under the direction of UIM.
Directorate & secretariat
ICT contact persons
Every UT department has an ICT contact person (intranet). This is one of the members within your department. Your department's contact person receives updates from LISA about current developments/announcements and is authorized to request changes to the department's devices via the Self Service portal.
Intranet
The LISA intranet only available for LISA members after login: utwente.nl/nl/intranet/lisa. 
Website team
Do you have any feedback related to the LISA services on this website? Please use the feedback options on the page or reach out to the LISA website team: webredactie-lisa@utwente.nl.