Thursday 15 November 2018
Once again, the University of Twente has climbed in the ratings in the newest edition of the Keuzegids Universiteiten study guide. This bumps the UT up to the second position in the ranking of Dutch universities resulting in an advancement for the fifth year in a row. Compared to the 4TU universities, the UT (67.5 points) takes second place. Wageningen is in first place with 74 points, Eindhoven is third with 60.5 points and Delft scored a total of 58 points. With 92 points, Applied Physics is the fourth best educational programme in the Netherlands. Eight programmes received the distinction Top Rated Programme – double that of the previous year.
Eight educational programmes were awarded the distinction Top Rated Programme which is given to studies scoring 75 points or higher: TNW: Applied Physics (92 points) and Chemical Science and Engineering (84 points). BMS: Communication Science (82 points) and Industrial Engineering and Management (80 points). UCT: ATLAS (80 points). EEMCS: Creative Technology (78 points), Applied Mathematics (76 points) and Technical Computer Science (76 points).
Best Technical University in the Netherlands

The University of Twente scored well overall in the Keuzegids Universiteiten.  
The UT is the 'Best Technical University' in the Netherlands with the highest total score of all classic technical universities.
14 programmes scored 1st in their category.
13 programmes placed higher than the previous year.
All faculties rated higher than the previous year.
The Faculty of Science and Technology earned the highest average score.
The EEMCS Faculty showed the most progress.



"The results show that students value the small scale of the university as this grants sufficient attention for their personal development. Each year we continue to see improvement in satisfaction ratings. The educational programmes are always open to improvement and maintain a pragmatic approach; this doesn't go unnoticed by the students. Once again, the Twente Education Model (TOM) has proven its value. I am proud of our university, of the Keuzegids results and I encourage everyone to maintain these excellent results and improve where necessary." (Thom Palstra)
UT about their Top Rated Programmes
"It's fantastic to see that our efforts to organize education, with and at the hand of students, for programmes such as Applied Physics has paid off so drastically: working together for Top Education!" (Stefan Kooij, programme director)
"It's fantastic that Chemical Science and Engineering was named a Top Rated Programme for the seventh year in a row!" (André ten Elshof, programme director and Ben Betlem, former programme director)
 
"We are immensely proud of the results for Communication Science. Last year we were close, and I was confident that we would score high this year. The Twente Education Model (TOM) played a critical role in this. It has a good educational concept which activates and motivates students. All of the teachers contributed to the optimal development of TOM within the programme with clear courses of learning and engaging projects. We also reinforced the link with technology and design. This is reflected in the results. Satisfied and motivated students, satisfied and motivated teachers and a programme that truly stands out from other communication programmes in the Netherlands." (Menno de Jong, programme director)
"We are very enthusiastic that, in addition to our master's, our Industrial Engineering and Management bachelor's programme was also listed as a Top Rated Programme. Together with our teachers and students, we work toward continued improvement of our educational programme. The distinction is a fine reward for this collective effort." (Marco Schutten, programme director)
"ATLAS is really happy  - that our students value their programme as Top Rated. Especially to see – that our teachers, the set up of progamme and the focus on scientific development and practical application again receive highest appreciation. It's what we value most! Students and teachers make our community." (Ans Netjes, programme director)
"EEMCS is exceptionally proud to be a major contributor of Top Rated Programmes. While we are equally proud of each educational programme, we are especially impressed that a programme as young as Create has already been recognized as a Top Rated Programme. Create is particularly good in creating a feeling of community which really sets students at ease. It is also uniquely impressive that CS was successful in maintaining its status as a Top Rated Programme despite experiencing immense growth in its student body. That demanded tremendous effort from the teachers." (Stephan van Gils, portfolio holder Education)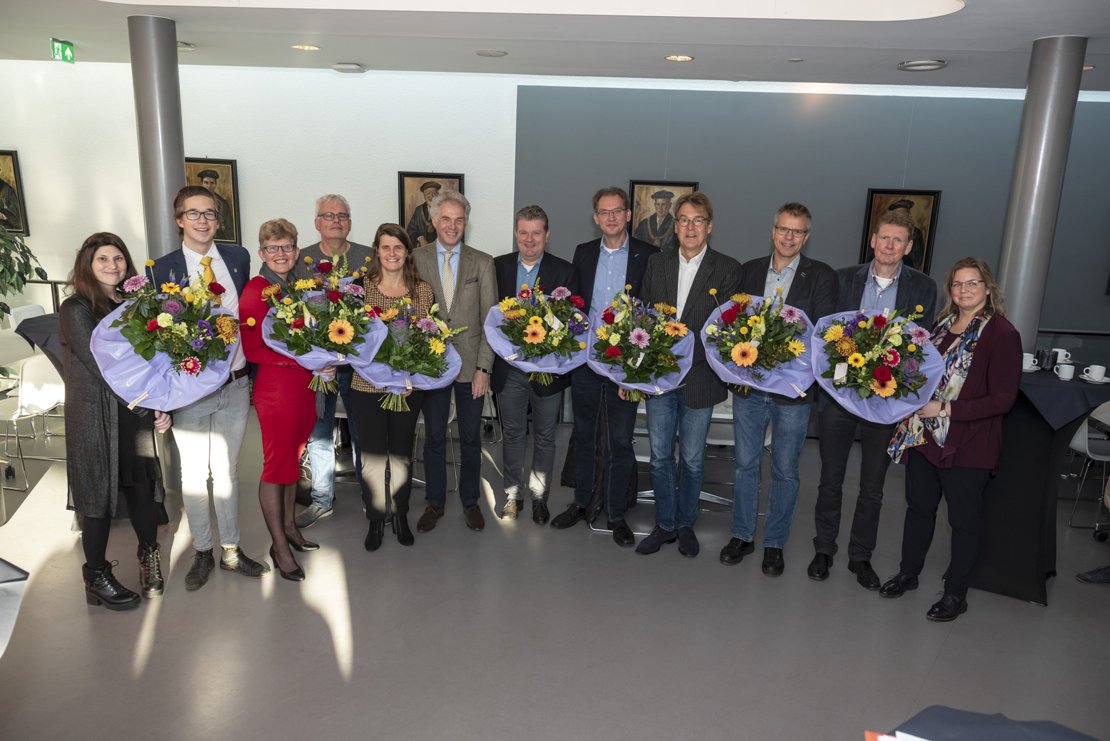 Keuzegids Universiteiten study guide
In the Keuzegids Universiteiten study guide, all bachelor programmes offered at the Dutch universities are rated. The scores are based on data from the National Student Survey, reports of the Accreditation Organization of the Netherlands and Flanders (NVAO) and other national educational statistics. For more information visit the website of the Keuzegids Universiteiten (in Dutch).