Wednesday 10 October 2018 13:30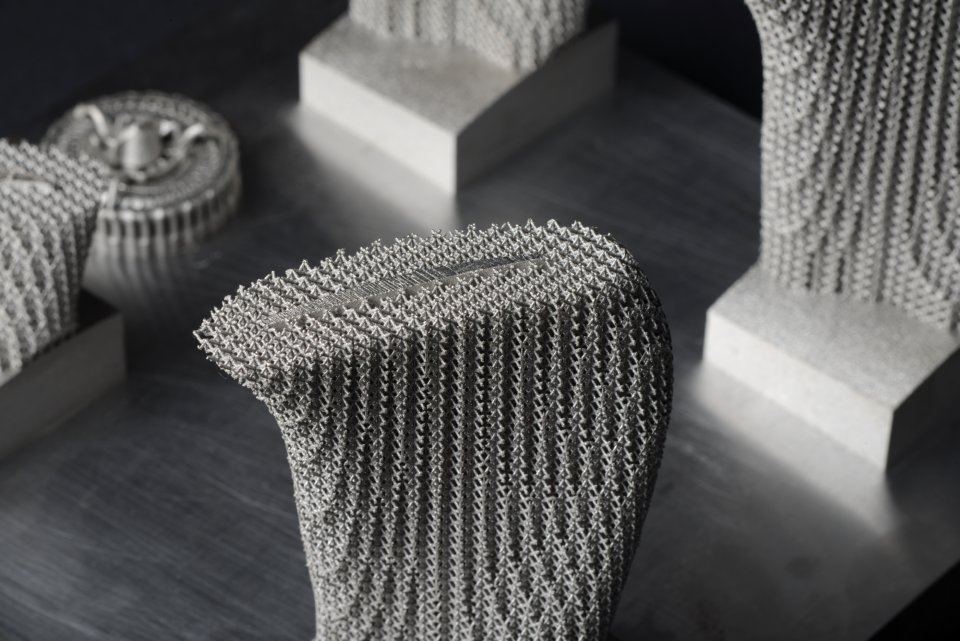 What:           Conference 'Ready for Additive Manufacturing 2018'
When:          October 10th 13.30h till 18.30h.
Location:      Campus building Spiegel, Drienerlolaan 5, 7522 NB, Enschede.
Additive Manufacturing (AM) is a game-changing technology that is rapidly moving from its early applications in prototyping to become increasingly integrated into mainstream production processes. It is attracting great attention in a wide range of industries including aerospace, medical, energy, electrical goods, automotive, and many more. AM is particularly useful in enabling tool-less production for products that require small batches, complex geometries, custom-fit designs, digital spare parts and other niche features.
However, this is a technology that is evolving fast. How are we to keep track of the latest developments and determine what is the right technology to use and how to implement into our existing manufacturing systems?
"Ready for Additive Manufacturing 2018" has invited prominent experts and industry representatives to talk about new trends and challenges in this fascinating field.
13.30           Opening of the exhibition floor.
14.00           Words of welcome by dr. Biba Visnjicki.
                     Keynotespeakers

14.10            Ian Gibson, Scientific Director FPC @UT, The Netherlands.
14.50            Güngör Kara, Chief Digital Officer, EOS, Germany.
15.30            Break at the exhibition floor.
                     Presentations
16.00            Kristian Arntz, Managing Director ACAM, Germany.
16.30            Renko Overmeen, Director Programs Aeronamic, The Netherlands.
17.00            Tobias Stengel, Sales Executive,MBFZ Toolcraft, Germany.
17.30            Panel discussion with Industry- future of Additive Manufacturing
                     and speed of integration into the manufacturing processes.
                     (Moderated by Chris Willemsen, Oost NL)
18.15             Closing and wrap up by dr. Biba Visnjicki.
18.30            Networking drink.
prof. Ian Gibson, Scientific director FPC@UT, the Netherlands
Ian Gibson is Professor of Design Engineering and Scientific Director for the Fraunhofer Project Center at the University of Twente, The Netherlands. He has previously held positions in the UK, Hong Kong, Singapore and Australia. He still holds a visiting professorial position at Deakin University and is working to establish a strong connection between Deakin and the University of Twente . He is probably best known for helping establish the Rapid Prototyping Journal and co-authoring the book "Additive Manufacturing" by Springer. He has been working in the field of AM for more than 20 years and one of his primary interests is medical modelling
The Eastern Netherlands region is a predominantly rural area that has largely escaped the hype around Additive Manufacturing. At the centre of this region is University of Technology Twente, which has partnered with Fraunhofer to provide support for local industry in this and related technologies. The Fraunhofer Project Centre (FPC) at UT Twente has already realised that there is a demand for this knowledge in the region and an awareness that local industry needs to understand how to accelerate its capabilities to meet the demands of Industry 4.0 and beyond. This presentation will explain how the FPC was formed and how it is helping in this process.
Güngör Kara, Chief Digital Officer at EOS, Germany
Güngör Kara is a highly skilled expert in the field of industrial 3D Printing, innovation and operational excellence. In his role as Director of Global Application and Consulting he heads the global activities of the application and consulting department at EOS, the worldwide technology and quality leader for powder-based, industrial 3D Printing.
He has deep insights into current developments of Additive Manufacturing in multi-national enterprises and innovative start-ups and supports them to the degree they need it.
Mr. Kara has started his career at Philipp Morris as a Project Engineer and moved to Management and Operations Consulting where he had add more than 17 years of professional experience as an executive consultant – mostly at A.T. Kearney – in the field of operational excellence, innovation and business development.
Title: "The double disruptive forces of industrial 3D-printing"
Abstract: "Industrial 3D-Printing has graduated from the niches of prototyping to industrial small serial production. The limitations of conventional manufacturing are so deeply ingrained in our thinking, they have virtually taken on the role of principle laws and leveraging AM design principles in product innovation requires a mind shift – a radically new way of even  imagining solutions. Digital Manufacturing is opening access to transparent digital twins of part production, manufacturing processes and the life-time  monitoring of 3D-printed parts.
The outcome and lessons learned of an optimized production chain with the AM Technology and the radical combination, and a real-life example of two different industries which have summarized their demand into one production facility will be shown during the presentation. Mr. Kara will highlight how micro-trends will lead to macro-trends and how innovative AM parts and high Digital factories will create double disruptive forces. We believe the next  years will determine the industrial Champions of the decades to come and that AM transformation is all about transforming people into the Digital Manufacturing era."
Dr. Kristian Arntz,
Managing Director ACAM, Germany
Kristian Arntz studied mechanical engineering and materials technology at the Technical University RWTH Aachen majoring in production technology. In his PhD thesis he developed a process model for "Multi axis hard milling of tempered high speed steel". He worked as scientist in the Process Technology Department at the Fraunhofer IPT from 2003 to 2009, concentrating on HSC-, micro- and hard milling technology for tool and die making. In 2005 he became head of the business unit "tool and die making" offering research and consulting for companies in that area which today is one of the most recognized institutions for mold and die making research in Europe. Since April 2009, Mr. Arntz has been chief engineer of the department "laser machining" at the Fraunhofer IPT which develops and qualifies efficient manufacturing processes to use laser beam technologies in industrial value chains.
He is Technical Director and Associate of the WBA Aachener Werkzeugbau Akademie, founded in 2010. This company offers consulting, services and education for tool and die making.
Since 2015 Dr. Arntz is Managing Director of the ACAM Aachen Center for Additive Manufacturing GmbH. ACAM offers Research and Development, Services and further education all around Additive Manufacturing in an industrial partner network.
Advanced Manufacturing with 3D printing - Process chains of tomorrow
The industry is experiencing a strong shift towards industrial processes, standards and the application of latest technologies in the past years. It is now important to perform the next step towards the digitalization of all processes and the availability of data resources along the process chain. Additive Manufacturing on the other hand as well becomes an industrial technology. What started as a rapid prototyping technology then became a media and hobby manufacturers hype finally approaches the factories of the world. While processes, material availability and productivity are getting adult, a crucial lack remains unsolved: realizing integrated IT infrastructures in order to bring together conventional and additive manufacturing – this is especially valid when applying Additive Manufacturing for industrial applications. The presentation will showcase actual developments and applications of AM, "Industrie 4.0" and integrated process chains following the idea of "Connected, Adaptive Production".
Renko Overmeen, Director Programs Aeronamic, the Netherlands
Renko Overmeen studied Mechanical Engineering at the University of Twente, majoring Applied Mechanics. Mr. Overmeen started his career at Fokker Space, working on the design and vibration analysis of solar arrays for spacecraft. He continued his career at Urenco Aerospace and Enrichment technology in several technical and management roles before joining Aeronamic in 2011 in the function of Director Programs. In this role, Mr. Overmeen is responsible for the execution and management of the commercial aviation contracts with Honeywell comprising OEM production and Maintenance Repair and Overhaul (MRO) as well as optimization of current business. Innovation, Lean Manufacturing and Supply Chain Management are key elements to drive improvements. Based on market developments and customer activity, Aeronamic in its role as a Tier 2 supplier recognizes the need to develop AM capabilities for new business opportunities. In 2017, Mr. Overmeen was assigned to raise a Pilot Plant and lead the AM Project "3D2SKY" partnering with the Fraunhofer Project Center.
The aerospace industry is an early adopter of Additive Manufacturing (AM) and began to explore applications soon after the technology was commercialized. Just recently, Aeronamic's customers  started to define their strategy organizing their supply chain around additive manufacturing. Solutions ranging from in house production up to fully outsourced production are being considered.
Positioned as a Tier 2 supplier and being highly vertically integrated, Aeronamic recognized the need to develop Additive Manufacturing production capabilities for its value chain.
In 2017, partnering with Fraunhofer Project Center @ UT, the project 3D2SKY was kicked off aiming at certifiable AM production comprising a pilot plant. The presentation provides an overview of achievements so far and challenges  ahead supplemented with actual cases. In addition to metallurgical investigation and in order to be cost effective, the requirements of rigorous and consistent production quality control trigger the need for applying novel tools such as simulation and in process monitoring.
Tobias Stengel, Sales Executive MBFZ Toolcraft, Germany
Tobias Stengel completed a dual course of study with a stay in Scotland and absolved a technical trainee program.
Mr. Stengel is responsible for the sales department for in total 7 business units at MBFZ Toolcraft GmbH. The know-how is focused on the whole additive manufacturing metal process chain: From the design until finished and qualified component.
His AM-expertise, paired with experience from different industries leads to new ideas & innovation potential.
Toolcraft started his additive manufacturing roadmap in 2011 with the first machine. 7 years later a brand new AM-center is running with 10 machines, own lab & process qualification is completed after aerospace standard of Nadcap.
 The time of rapid prototyping has gone. Now additive manufacturing must prove that it is an integral part of modern production technologies. Not only special requirements in production, such as environmental protection, health and safety at work, must be taken into account. Above all, more productive and reliable systems as well as an extensive range of materials are required. The difference between a component and a high-end component lies in the entire process chain, from design and manufacturing to finishing including quality measurement.
The presentation will give an overview of Toolcraft´s Roadmap, chances & challenges and will show some practical case studies.

With support of: