Friday 6 November 2015 13:00 - 17:00
We would like to invite you to the Industrial Wireless Networking symposium to be held at the University of Twente in Enschede, The Netherlands, on 6 November 2015.
The emergence of low-cost low-power wireless solutions has been the enabling technology for numerous applications within the field of wireless sensor networks (WSN). Although WSNs have been used in a variety of applications, the adaptation of wireless technologies in the process automation and manufacturing industries has been slow. Their deployment is bringing several noticeable benefits ranging from replacement of cables to the connection of devices that cannot be reach by traditional wired systems. The network devices in industrial applications are typically expected to run for long time without maintenance, and have to provide various stringent requirements related to reliability, real-time ness and robustness.
In this symposium, we explore some new and emerging technologies that will play an essential role in making the vision of smart industry (Industry 4.0) reality.
The attendance to the symposium is free of charge. Do not miss this unique opportunity. We would also be grateful if you let your colleagues and students know about this symposium.
Symposium program
University of Twente, building Waaier, room 3
Organizer: Pervasive Systems research group: http://ps.ewi.utwente.nl
13:00 Opening by Prof. Paul Havinga, University of Twente
13:05 Industrial Wireless Networks – Requirements, Solutions, and Challenges Prof. Mikael Gidlund, Mid Sweden University
Abstract: Recent advances in wireless technology have enabled the development of low-cost wireless solutions capable of robust and reliable communication. International-standardization work within the fields of WLANs, WSNs, and RFID has become a foundation for the development of products within application areas such as wireless network access, wireless sensing, wireless monitoring and control, and wireless asset and personnel tracking. For the industrial automation industry, wireless technology has the potential to reduce the operating cost and provide a wide new range of applications. This talk will be a short survey of wireless communication for industrial automation domain and discuss experiences from deployments, challenges that remain, and if time allow future directions.
Bio: Mikael Gidlund received his Lic. Eng. Degree in Radio Communication Systems from Royal Institute of Technology (KTH) in 2004; his MSc and PhD degree in Electrical Engineering from Mid Sweden University, Sweden, in 2000 and 2005, respectively. He is currently working as a full professor in Computer Engineering at Mid Sweden University, and since Jan. 2014 he is also working as scientific advisor at ABB Corporate Research. Between 2013-2008 he was senior principal scientist and global research area coordinator for wireless technologies within ABB Corporate Research. Between 2008-2007 he was working as senior specialist and project manager with responsibility for next generation IP-based radio solutions at Nera Networks AS, Bergen, Norway. Between 2007-2006 he was working as research engineer and project manager, responsible for wireless broadband communication at Acreo AB, Sweden. During February to July 2005 he was visiting researcher at the Dept. of Informatics, University of Bergen, Norway. Dr. Gidlund holds more than 20 patents (granted and pending applications) in the area of wireless communications, and is the author or co-author of more than 100 scientific publications in refereed for a. He won best paper award at IEEE International Conference on Industrial IT (ICIT) in2014 and is associate editor for IEEE Trans. on Industrial Informatics.
13:45 Industrial wireless networking with resource constraint devices
Kallol Das, University of Twente
Abstract: In wireless industrial applications reliable communication with low latency is essential. While satisfying the requirements of monitoring applications quite well, current industrial standards have several limitations to address the requirements resource constraint devices (e.g., harvester-powered sensors/actuators). This presentation will give an overview of novel mechanisms that address the requirements of such devices by reducing the network management overheads. Additionally, this presentation will show a solution to support a new industrial application class called 'fit-and-forget system', in which I/O devices are only powered by energy harvesters.
Bio: Kallol Das obtained his BSc Eng. degree in Electrical and Electronic Engineering from Chittagong University of Engineering & Technology, Bangladesh in 2007. Later, he obtained his MSc degree in Communication Engineering from Chalmers University of Technology, Sweden in 2010. He joined the Pervasive Systems group at the University of Twente to pursue his PhD in the field of industrial wireless sensor networks in June 2011. During his PhD period, he worked on two European projects, namely EU-FP7 WiBRATE and EIT-Digital RICH.
14:05 TSCH Reliability - Experimental Validation
ir. Hugh Maaskant, NXP Semiconductors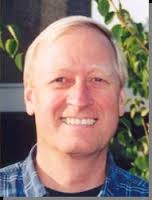 Abstract: Mr. Hugh Maaskant, NXP Semiconductors Given multipath fading in RF communication, it makes intuitive sense that channel hopping with MAC retries should lead to better reliability than single channel operation with the same number of MAC retries.  Experiments confirming this reliability expectation reported five nines effective reliability for the IEEE 802.15.4e Time Slotted Channel Hopping (TSCH) mode of operation.  This presentation will show NXP's experimental setup for analyzing the transmission reliability as a function of x-y positioning using NXP's low power wireless microcontroller, the JN5168.  Both the PHY level RSSI effects and the resulting UDP level reliability with TSCH and with single channel operation will be presented and compared.
Bio: After his study computer science at University Twente, Hugh joined Philips where he held various development and technical management positions, including two expatriate postings to the USA. The common thread through Hugh's career has been the research and development of complex, software intensive systems. He has been involved in various standardization programs and thrives on international cooperation projects. When Philips divested its Semiconductor division in 2006, Hugh was one of the many people joining the NXP Semiconductors company.  Currently Hugh is a senior principal in the product line RF Communication Solutions, where he works on Wireless Sensor Network architectures.
14:30 Closing of the symposium.
Guests are invited to move to the defense venue (Waaier 4)
14:45 PhD defense of Kallol Das "Industrial wireless networking with resource constraint devices"
16:00 Reception