Colfuturo and the University of Twente provide a shared financing programme to strengthen bilateral cooperation. The programme is for talented Colombians interested in a Master's programme at the University of Twente, within the framework of a Joint Graduate Loan-Scholarship programme.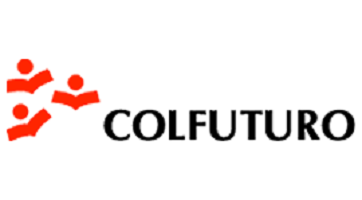 The Fundación para el Futuro de Colombia (COLFUTURO) and the University of Twente foster cooperation and enhance the links between the two institutions through the provision of shared financing for talented Colombian students admitted to Master degree programmes at the University of Twente, within the framework of a Joint Graduate Loan-Scholarship Program.
Scholarship value
The University of Twente provides a scholarship of 25% of tuition fee to a maximum number of 10 (ten) student per academic year, for a maximum of 2 years,according to each official regular program duration.
This entails (provisonally) for enrollment in September 2020:
Master's (bèta): 3562 Euro's powered by University of Twente
Master's (alfa-gamma): 2875 Euro's powered by University of Twente
COLFUTURO will provide the remainder of the tuition fees, living allowance and will cover other study related cost, in accordance with its policies and procedures, i.e.up to US$25,000 per year for a maximum of two years. In total, the foundation offers loans of up to US$50,000. Students may be awarded scholarships for 50% of the loaned amount, provided they accomplish these three requirements: (1) be awarded their postgraduate degree, (2) return to Colombia, and (3) remain in the country for three to five years. Students may also obtain an additional 10% discount if, upon returning to the country, they engage in employment for one year in the public sector, or as teachers or researchers in public or private institutions. 
Countries eligible for this scholarship
Application requirements
To qualify for this scholarship, applicants must fulfill the following requirements:Have the Colombian nationality:
Have been admitted unconditionally to a high quality graduate programme (in any field of knowledge and anywhere in the world);
Have at least one year work experience;
Have an excellent academic record;
Proficiency level in English Communication (skills).
Announcement of awarded scholarships
14 May 2020

How to apply