The UT Travel Unit assists employees with complex business travel arrangements.
Standard flights can be booked by the secretary's office of your faculty or service department. For complex business travel arrangements, such as combination trips, group travel and special destinations, or to adjust previously made travel arrangements, the UT's Travel Unit (UTTU), located in the ITC faculty building, can assist employees.
Next to the booking of complex arrangements, the Travel Unit will also gladly assist you
if your secretary's office is unavailable
if you are having difficulties using AirGo to make hotel reservations
if you wish to book a train journey that cannot be booked using your 'Mijn NS Zakelijk' account
with advice regarding visa applications
Travel request
In order for the UTTU to book a flight you need to fill out the Travel Request Form and send the completed form accompanied by a copy of the passport or passport information to travelunit@utwente.nl.
Contact
General contact details of the Travel Unit Desk, available from 9.00 - 16.00 on weekdays.
Phone: +31 (0)53-489 4718
Email: travelunit@utwente.nl
Location: ITC building (Hengelosestraat 99, Room 2-112).
Travel Unit team members:
W. Kremer - Stiksma (Wendy)
Travel Coordinator - UT - Travel Unit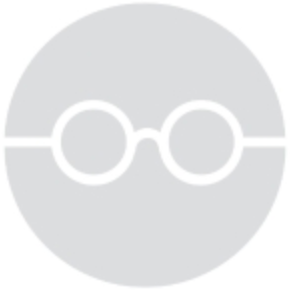 H. Youssef - Murad (Helen)
Travel coordinator (UT Travel Unit) & Supporting staff
G.J.M. Gerrits - Oosterlaken (Ginie)
Project Support Officer & Travel Coordinator (UT Travel Unit)
Urgent matters outside office hours
For urgent matters outside office hours, you can reach our travel agency VCK Travel at +31 (0)88 1201901. Standard rates apply.
Information by topic
Practical travel Information (baggage, visa, etc)

BAGGAGE

In most cases, baggage is not included in the tickets to European and North American flights. With KLM and partners baggage is free of charge if you have a higher flying blue card (silver, gold or platinum). In all other cases baggage has to be paid.

SEATS

For a lot of airlines seats have to be paid if booked in advance. With check-in you can book the seats for free.

VISA

VISA and passport information

For visa and passport information, please use the following link: https://klm.traveldoc.aero/. You can use this link for all nationalities and destinations. Also check the validity of your passport. Some countries require validity of at least 6 months.

Applying for VISA

For visa applications we use CIBT Visas. You can view or mail yourself the necessary application pack with all the information you need to apply for visa. Do NOT use the red button with START ORDER! (You will be asked for payment details!) After collecting the necessary documentation, please ask us the complete the CIBT order form. We will sent it to you digitally, so you can sent the whole package including your passport to CIBT.

Please note that the rules and necessary documents can change daily, so always check for the latest information. Please take sufficient time for your visa application (standard advice is 1 month in advance)! 

ETA / e-VISA

More and more countries have the possibility for E-visa or other Electronic Travel Authorisation (ETA) (like Australia, USA and Canada). Please check carefully if you can use the e-visa or that you need an other form of visa. This depends also on your nationality. Please find below the links to the official pages to apply for E(S)TA or E-visa:

ETA:

E-VISA

If you know of more countries that allow e-visa, please inform us. We will add them to this page.

AirGo/Cytric - Short Manual for Travel Arrangers

Important telephone numbers

VCK Amsterdam: +31 (0)88 129 1901 (in case of absence of the TU or outside office hours)
Travel Health Clinic +31 (0)88 - 291 4900
Emergency Heinfeld Insurance +31 (0) 10 289 3536 (only for emergencies when on destination)  (Policy number DL246775)
ITC Travel Unit +31 (0)53 - 489 4718  
Updates
Updates are usually published in Dutch.
For ideas, comments or changes to this page, please email webteam-hr@utwente.nl
Last edit: 25 October 2022