You can rent a car via UT. UT has entered into a contract with Munsterhuis that guarantees the best price-quality ratio. UT stimulates the use of sustainable cars by providing an electric or hybrid car for UT staff that regularly rent a car for work. Rental of vans that run on petrol or diesel will still be offered.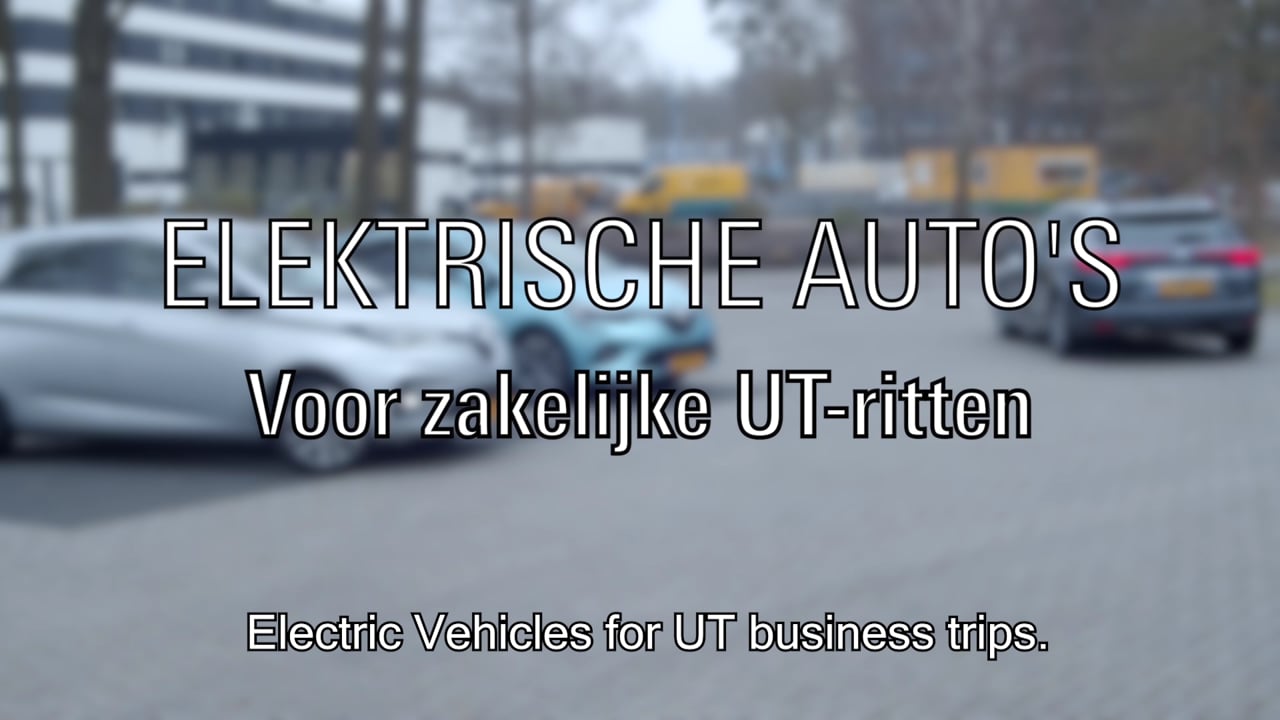 Documents/downloads
Downloads/documents are only available after login!
Order Method
In order to find out how to rent a vehicle, please read the vehicles rent manual above. Vehicle reservations can be made directly with Munsterhuis via the following website: munsterhuis-autoverhuur.nl/universiteit-twente (you need an account for this). An account for booking a car can be requested from Hilda Emmerich-Bijker, UT CFM-Purchase.
NOTE: This account then is for employees and for business rent only.
For private hire, please contact Munsterhuis Autoverhuur directly, by phone: +31 53 4348700 or by e-mail: autoverhuur@munsterhuis.nl.
Order Time
It is important to order as soon as possible, no later than one day before the lease date.
Instruction video's Munsterhuis
In the video's mentioned below our preferred supplier Munsterhuis gives you a short instruction on how to drive an electric and/or hybrid car.
Charging points electric cars
There are 31 charging stations for electric cars on our campus. Please find all the charging points for electric cars on our campus on the UT campus map. Visit New Motion's website to find out the exact location of the charging stations, their charging rates and to check which one is available. 
Responsibility
Hilda Emmerich from Campus & Facility Management is responsible for contract management. The contract can be viewed at the Purchasing department.