Thursday 8 June 2023
Are you curious about what UT does to become a sustainable organisation? Then take a look at the new Sustainability exhibition! At UT's Open House on 3 June, this new exhibition successfully made its debut in the Langezijds building. The exhibition was created by the SEE programme, and aims to showcase multiple UT-initiatives regarding sustainability. In the coming period, you will find the exhibition in different locations on campus, starting with the entrance to the Waaier.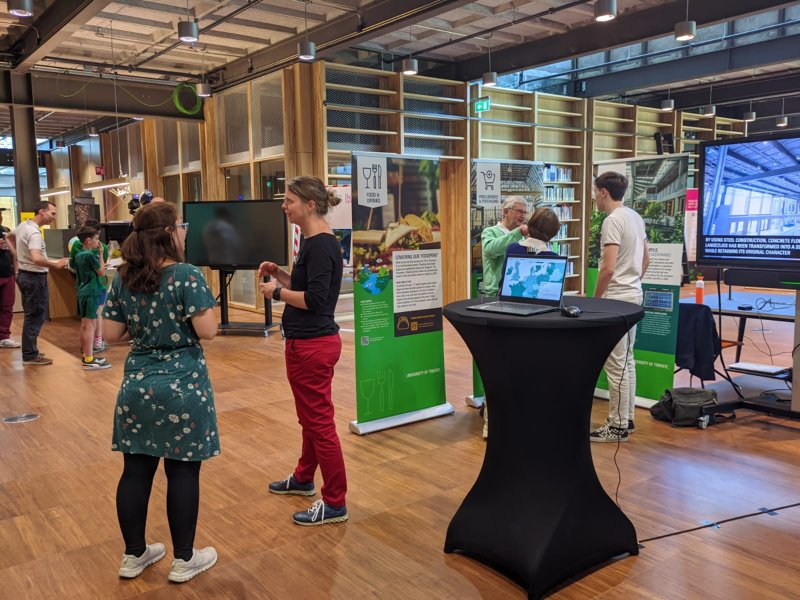 The exhibition during its debut at the Open House
The exhibition consists of nine banners, each showcasing a different theme that UT focuses on, such as buildings, energy, or food&drink. Thus, you can learn what the UT is doing to reach their respective goals per theme. Come find out, for example, how the train map promotes sustainable (work) travel, and how a species management plan can help promote biodiversity on campus. The exhibition will be on display at the Waaier until the summer vacation starts.
Do you have feedback or questions about the exhibition, or sustainability at UT in general? Then please send us an email to sustainability@utwente.nl.