Tuesday 16 July 2019
Dennis van Zijl has been appointed as the new Director of Finance at the University of Twente as of 1 November 2019.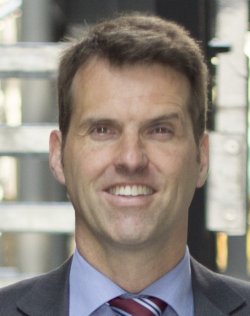 The UT Finance Service Department is responsible for the strategic and tactical preparation, support and implementation of the university's financial and economic policy.
Work has recently been undertaken to further improve the department, with a focus on strengthening its business control function and further digitizing its financial function, as well as clarifying financial processes throughout the university. The ambition now is for Finance to continue its developing process. The aim is to take a more monitoring and advisory role towards the faculties and other university service departments. The new director will be asked to continue the initiated development of Finance and to facilitate the realisation of the new strategy for 2030.
As a Chartered Accountant, Dennis van Zijl has a strong professional background. He is currently Director of Finance, Student Administration and Control at ROC van Twente. Until 2013, he worked as Manager Audit at KPMG Accountants. Previously, he was Head of Control at housing corporations Mooiland Maasland in Grave and ProWonen in Borculo. Dennis also performs several ancillary activities. He was recently appointed as a member of the Supervisory Board of Stichting Consent located in Enschede. Since 2015, he is a member of the Supervisory Board of the Housing Association Domijn Housing, also in Enschede.
"I am very pleased with the appointment of Dennis van Zijl," comments Mirjam Bult, Vice-President of the university's Executive Board. "Dennis is engaging and professional. He understands the complexity of the UT and its context. We see him as a connector: someone who is focused on collaboration with the faculties, the service departments and our external stakeholders."
Dennis van Zijl says, "I am delighted to be filling this wonderful financial position at the University of Twente. The developments which have already been set in motion have sparked my curiosity and I look forward to working with colleagues in the Finance Department, the faculties and other university services on their further improvement, preferably in a gradual way."
The Executive Board is pleased with this appointment and wishes Dennis van Zijl every success in his new position.