Thursday 23 February 2023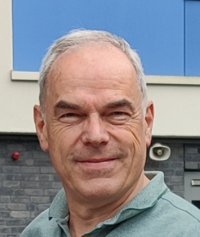 Coen Nieuwenhuis is the new director of the University of Twente's Campus & Facility Management (CFM) service department. On 1 May next, Coen will start in his new role. He is currently working as manager of the facility management department of care organisation Livio.
The UT is not unknown territory for Coen Nieuwenhuis; he has worked for the university before. In 1999, he started as staff member for Education and Research at the then Faculty of Applied Educational Studies, before holding the position of director of operational management at the same faculty until the end of 2002. In subsequent years, Coen served in various managerial positions in real estate and facilities management in healthcare. Coen is 57 years old, lives with his partner in Ruurlo and has three children.
"We are happy to welcome Coen back to our campus," said Machteld Roos, vice-chair of the University of Twente's Executive Board. "Coen brings great experience, both in the domain of facility management and managerial. Both are highly relevant, given the tasks facing the department. Our campus and the services we provide from CFM are in full development. We look forward to taking the next steps in that with Coen and his team."
Coen is excited about his renewed acquaintance with UT. "The university has developed spectacularly in recent years. The CFM department is incredibly diverse and versatile and plays an important role in this. Since one of my children is studying at UT, I have visited the campus regularly in recent times. I am very excited about the development of the campus as an inviting and vibrant environment to live, study and work. From my new position, I am happy to contribute."