Wednesday 2 November 2022
Last week, the University Council agreed to UT's approach to COVID-19 for the upcoming period. UT's approach focuses on allowing physical education to continue as much as possible, in line with the Dutch national sectoral plan for higher education, which states that remote education is not optimal, particularly for the wellbeing of students and employees.
The full text of the UT approach is available online. Please read the document carefully and make sure you are prepared should the risk level change. A short version is also available in the form of an infographic, outlining the key points.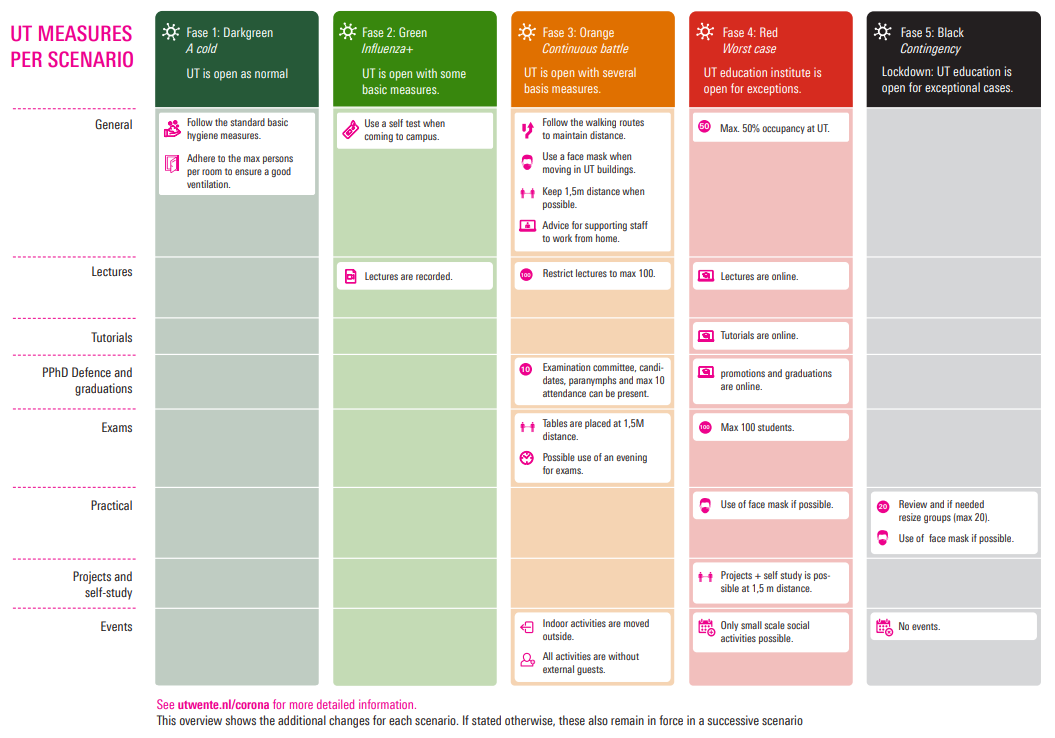 In the new situation, the Dutch national government will indicate which health risk level is applicable. Each risk level has its rules and instructions, which we have designed specifically for the UT situation. Presently, the risk level is dark green, the lowest level. No immediate measures are required, other than the basic measures: wash your hands, cough and sneeze into your elbow, stay at home if you have symptoms and take a test, get plenty of fresh air and get a vaccine, booster or repeat shot.
Students and employees of the UT will be informed by email should the risk level change.
All information on www.utwente.nl/corona has been updated.