Friday 3 December 2021 10:00 - 12:00
The symposium
The first ICMS event, on December 3, 2021 is about launching our ICMS ideal. The Interdisciplinary Consortium of Movement Disorders and Technologies (ICMS) brings together clinical partners, business relations and researchers. By putting cooperation ahead of competition against each other, greater achievements become possible than without this content-driven joining of forces. Cooperation and long-term planning lead to greater stability and long-term continuity in research. Cooperation with public and private players and with citizens, the users of care, is the starting point. Technological innovation helps to create, discover and set out advances to improve our patient's journeys. We believe that collaboration, community building, and (inter-)national impact are at the core of this event.
"You can only multiply if you know what sharing is: we believe that knowledge is the only commodity that increases with use."
The programme
10.00 - 10.05

Welcome & Introduction
Prof. Hans Rietman | Chair of the executive board of ICMS

10.05 - 10.20

The why & ideal of ICMS
Prof. Bart Koopman | Dean Faculty of Engineering Technology, professor Biomechanical Engineering - University of Twente

10.20 - 11.00

Meet ICMS high potential generation PhD researchers - 1

1. Dynamic CT imaging in knee surgery
Hans Dunning | Radboudumc
2. Towards a smart and intuitive controlled leg prosthesis: acquisition of intramuscular electromyography for motion intention detection. A pilot study.
Eline van Staveren MSc | Roessingh Research & Development
3. Exoskeleton skill acquisition and home use
Rosanne van Dijsseldonk PhD | Sint Maartenskliniek

11.00 - 11.15

Break

11.15 - 11.45

Meet ICMS high potential generation PhD researchers - 2

Metastatic bone strength prediction using deep learning-based lesion segmentation
Ali Ataei MSc | Radboudumc

Supporting the hand function of spinal cord injury patients
Claudia Haarman MSc | University of Twente

11.45 - 12.00

Wrap up, reflection and closure
Prof. Hans Rietman | Chair of the executive board of ICMS
The speakers
Practical information
Where & When
03 December 2021
10.00 - 12.00 
Language: English
Location: Digital (three days in advance you will receive the link to the livestream)
Update 17-11: We have decided that, due to the increasing COVID-19 infections and it focuses on healthcare professionals, this event will take place digitally, and from 10.00 AM to 12.00 PM. 
For whom 
This symposium is relevant for experts such as clinicians, paramedici, engineers, senior and junior scientists, patient representatives and other interested stakeholders i.e. from industry and society, who are working in the field of and/or interested in movement disorders and technologies.  
Registration
To participate in this symposium you need to register yourself. You can do this via this link. After registration, you will receive an email a few days prior to the event with practical information, including a link to the livestream. If you are unable to participate, please unsubscribe via this email.
Organization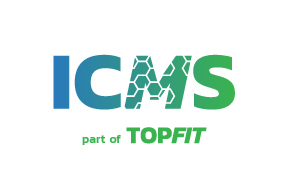 ICMS is aimed at improving the quality of life and maintaining independence and social participation of people suffering from movement disorders. This goal will be achieved through joint and interdisciplinary scientific research focused at innovation whereby a close cooperation exists between scientists, private health funding organizations and  innovative companies.
ICMS is a unique partnership between the Sint Maartenskliniek (a specialized hospital entirely focused on movement disorders), the Radboud University Medical Centre, the Radboud University, the University of Twente, Roessingh Research & Development (RRD), Roessingh Rehabilitation Centre working together with science driven companies (national and international). ICMS has the ambition of becoming a national research centre and additional partners are welcomed. ICMS  research is on the one hand driven by curiosity and the ambition to belong to the international scientific top, and on the other hand driven by a felt social responsibility to contribute to providing solutions for the future of our health care system.
Hosted by