Monday 11 - Friday 15 October 2021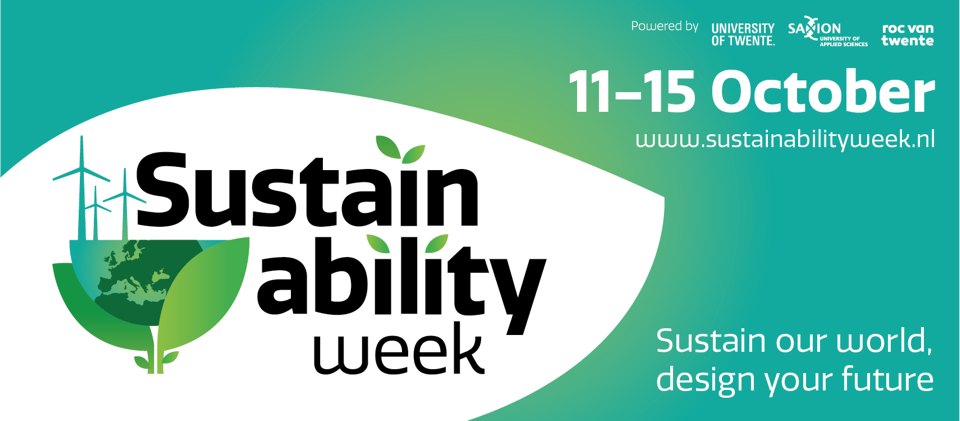 Culture, Innovation, Business, Community, and much more!
Sustainability Week is a week full of events designed by students and staff to inspire and realize a sustainable future. This week has been organized by ROC van Twente, Saxion University of Applied Sciences, and the University of Twente.
Symposiums, green drinks, inspirational talks, waste walks, workshops, and more are coming up. Find the sustainability event that suits you now!