Fifty years of High Tech Human Touch: the University of Twente, which at its founding in 1961 was still called the Twente Technological University of Applied Sciences (in Dutch: THT Technische Hogeschool Twente), managed to distinguish itself early on by integrating technology with the social sciences. In addition, the 'third technical university of applied sciences' also distinguished itself with her campus terrain and approach to education. 
In 1961, the House of Representatives agreed to the establishment of a third technical university of applied sciences in Enschede. Enschede was selected to be the location over Alkmaar and Deventer. The existence of a strong manufacturing industry (textiles, metal, electrical engineering, chemicals), the necessity for innovation of the textile industry and the firm lobby of that textile industry together with the Eastern government agencies, probably were important factors in making this decision. Just as the fact that the municipality of Enschede made the Drienerlo estate available for the first campus University of the Netherlands, this probably was an important factor in making this decision.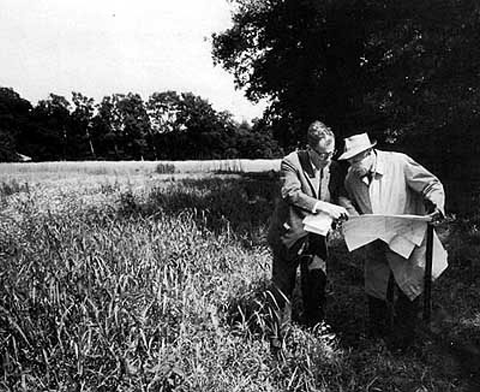 Architects ir. W. van Tijden and ir. S.J. van Embden on the Drienerlo estate
Construction started in September 1962. The assignment given to the architects ir. W. van Tijen and ir. S.J. van Embden, was as follows: create a great technical university of applied sciences. The severe winter halted construction for a long time. The University of Twente, then still called the THT, was officially opened by Her Majesty Queen Juliana on 14 September 1964. The first class consisted of two hundred students, including four girls. It wasn't until the summer of 1986 that the university received her current name: the University of Twente. This was the result of the changes in the Dutch Academic Education Act in 1984, as a result of which Dutch HBO schools could take the name University of applied sciences. It was decided to change the name in order to prevent confusion. In 2011 the university celebrated her 50th Dies Natalis in the company of Queen Beatrix.
UT time line / Canon
UNIVERSITY OF TWENTE CANON
On 14 September 1964, three years after the institute was founded, a cohort of around 200 students began their studies at "Technische Hogeschool Twente" (Twente Technical College).
55 years and 49,000 students later, we have a rich history to look back on. Administrative decisions, developments in the community, memorable events and the efforts of a lot of different key persons are the building blocks that have made the University of Twente into an entrepreneurial university that's not just High Tech, but that also makes room for the Human Touch. We've selected the most relevant building blocks to add to the University of Twente canon as 'windows' into our back story.
The canon is constantly evolving and is open to debate and discussion. Is there an event, feature or key person you think should be included? Add your own story!
No results with the specified filter
2017
2011
2010
2009
2007
2006
2005
2002
2000
1999
1996
1990
1988
1987
1985
1984
1982
1980
1979
1978
1977
1974
1972
1970
1969
1968
1967
1966
1965
1964
1948