Thursday 11 November 2021
The Twente University Fund (UFonds) welcomed a new board of trustees at the start of November. It will be chaired by an old friend of the university: Miriam Luizink.
In chairing UFonds, Miriam Luizink succeeds Wilma van Ingen, director of housing corporation Domijn in Enschede, who stepped down in April of this year. University of Twente alumnus Erik Tissingh takes over from Gé Klein Wolterink, who held a seat on the UFonds board since 1993 and will remain involved in an advisory capacity.
Vinod Subramaniam became President of the University of Twente's Executive Board at the start of the academic year. As this position also gives him a seat on the UFonds board, he will take over from former President Victor van der Chijs in this role too. Ilonka de Beer (director-owner of Sandalfon Sustainability) and Elling de Lange (treasurer and CFO of TKH Group) complete the board.
About Miriam Luizink
Miriam Luizink's appointment to UFonds marks the return of a driven and dedicated professional with strong links to the university. Luizink graduated in Applied Physics at Twente, and in 2006 became business director of the university's MESA+ research institute. Her subsequent positions have included Director of Roessingh Research and Development in Enschede and Director at the Dutch Research Council (NWO-I) in Utrecht. She is currently self-employed. Luizink, a former Twente Business Woman of the Year, also holds a number of supervisory directorships and ancillary positions.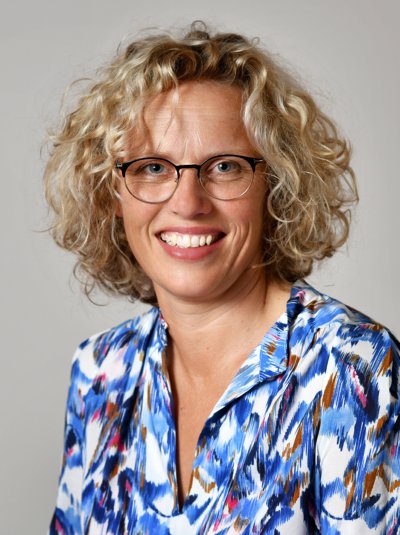 A life of learning
Luizink is delighted to be back at the University of Twente. "For me, UT stands for a life of learning, for new initiatives and cooperation, and for very fond memories of my student years. The university fulfils an essential role for me personally, just as it does for many students, employees, partners and for the region as a whole. The Twente University Fund and its founders laid the cornerstone for the university and have been supporting students and initiatives ever since. I am delighted to have this opportunity to contribute to the UT community through the fund." 
Twente University Fund
Through contributions from donors, the Twente University Fund facilitates special resources for the University of Twente and its academic community of students, alumni and staff. The aim is to boost new developments and to fund facilities that are not provided by the university, the government or the business community. The fund does this in close consultation and cooperation with the University of Twente's Executive Board. In fulfilling this unique role, it operates as a driving force that underpins new developments, the academic community, excellence and meaningful contact between external stakeholders and the university.