Thursday 7 October 2021
On Thursday 7 October, Machteld Roos signed the declaration of intent for the UN Treaty on behalf of the Executive Board of the University of Twente. With this signature, the university promises to create an inclusive learning environment in which every student can take part in education and feel welcome. "This signature is our way of showing that we have even more ambitions in the field of inclusion and that we will work on them proactively and together", explains Machteld Roos.
It's all about people at the University of Twente: People First. This means that for us, everyone is welcome. We do everything in our power to be inclusive and actively reduce the gaps between people. The UN declaration of intent fits in seamlessly with the above. We strive for equal opportunities for study success for students with an additional need for support. We want all students with a disability, chronic illness, mental health problems, and students studying under exceptional circumstances such as a pregnancy, as young parents, or with informal care duties, to be able to study without limitations.
Creating commitment
Everyone within the organisation has a responsibility to identify and utilise opportunities for improvement. UT students with a disability appreciate it when fellow students and lecturers show some understanding. "As a university, we are already focusing on matters such as flexibility of the curriculum and the professional development of our employees, but in order to increase accessibility, we must all change our way of thinking", says Sterre Mkatini who has been the Diversity and Inclusion Officer at the University of Twente since 2020. "We should think less based on individual diagnoses and switch to social thinking based on environmental factors."
Nothing about us without us
"Before we can truly take steps, we should first look at to what extent our own policy satisfies the requirements of the UN Treaty and modify or add to this policy where necessary", says Mkatini. The University of Twente wants to actively involve students with a need for support in this process. There is no one-size-fits-all solution. "Policy that works for one student could cause problems for someone else. During the pandemic, it turned out that there were students with a need for support who benefited from online education, but of course, there were also students for whom participating in education was made extra challenging", explains Mkatini.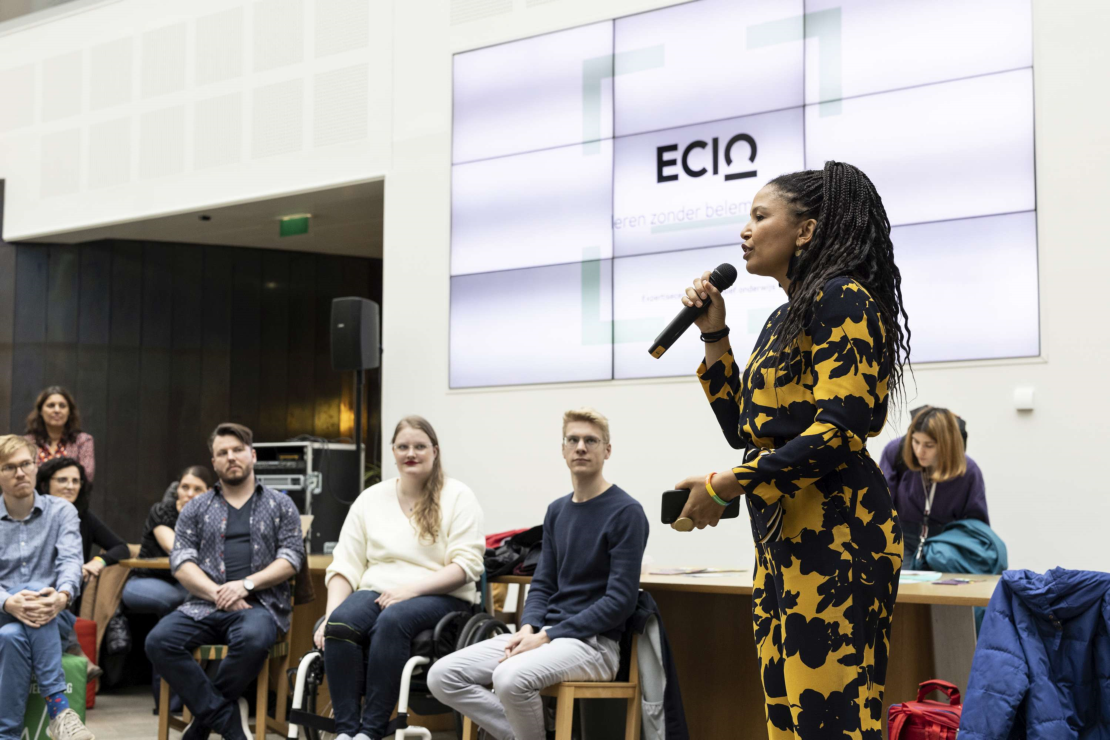 National working group
To stay up to date on the best practices regarding accessibility, UT will also take part in the national working group of institutes of higher education that have also signed this declaration of intent. "Participation in this working group makes it possible to learn from other institutes of education and offers support in taking action within the University of Twente which will contribute to our inclusion objectives", explains Mkatini.
Declaration of Intent UN Treaty
In 2017, ECIO (then the Expertise Centre for disability + studies) in collaboration with Leiden University, NHL Stenden University of Applied Sciences, Vrije Universiteit Amsterdam and the national programme office for the UN treaty, drew up a declaration of intent that includes a joint ambition, process agreements, and targets for the implementation of the UN Treaty. Including the signature of the University of Twente, eighteen institutes of higher education have now signed the declaration of intent.