Tuesday 19 May 2020
According to experts from all over the world, the pedagogical instruction of Process Intensification often lacks clarity and focus in Chemical Engineering BSc and MSc programmes. UT researchers David Fernandez Rivas, Jimmy Faria Albanese and Henk van den Berg are three of the more than thirty authors of two publications that will help to better educate Process Intensification.
In June 2019, a group of process intensification experts met at the Lorentz Center in Leiden with representatives from governments and specialists in pedagogy with the aim to unite the efforts on education in Process Intensification (PI). This meeting ultimately led to a two-part paper full of tools and practical examples on how to better teach PI. The organizer of the event and one of the authors, David Fernandez Rivas says: "These articles come as a refinement of the event and it wasn't an easy feat to articulate the views of over thirty experts to fit into a document. The effort has paid well since these papers provide a toolbox for educators in Chemical Engineering all around the world for developing courses on PI, which can have a major impact on the education of the next generation of Chemical Engineers."
Process Intensification
Process Intensification is a recent engineering approach that can improve process efficiency and safety while reducing costs, footprint, and environmental impact. It offers opportunities for reaching the sustainable development goals set by the United Nations as part of the 2030 agenda. PI can be any chemical engineering development as long as it has a broader focus than just improving performance and minimising energy requirements. At the Lorentz Center, it became clear that many tend to confuse PI with process optimisation. In contrast with process optimisation, PI aims for an improvement of at least 2-3 orders of magnitude, according to the authors.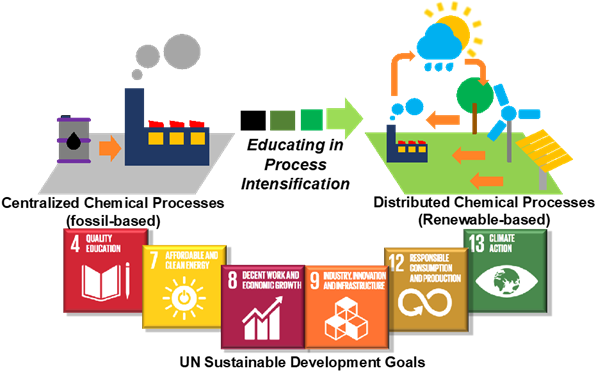 Figure 1 Interplay of education on process intensification and the United Nations Sustainable Development Goals
More information
David Fernandez Rivas is an assistant professor of Mesoscale Chemical Systems, Jimmy Faria-Albanese is an assistant professor at Catalytic Processes and Materials and Henk van den Berg is emeritus professor of Sustainable Process Technology.
The two articles titled Process Intensification education contributes to sustainable development goals will be published in the journal Education for Chemical Engineers. The first part can be read online; the second part will follow later this year.