Monday 21 December 2020
Introducing the new director of U Parkhotel: Sylvester Ponsen with effect from 1 January 2021, Sylvester will be in charge of managing the conference hotel on the University of Twente campus, which opened its doors in early 2019.
After obtaining his degree from the International School of Hotel Management, Sylvester held various management positions at international businesses in the hotel and hospitality sector. He started his own business back in 2019, after holding a position as operations director at the Sheetz hotel chain for many years, which includes Resort Bad Boekelo and Hotel Huis van Bewaring in Almelo. Next to his fulltime position, he also holds an educational and advisory role at Tio University of Applied Sciences. Sylvester is 47 years old, was born in Rotterdam and currently resides in the town of De Wijk in Drenthe with Aletta and son Cas.
Sylvester had the following to say about his appointment: "What I love about U Parkhotel is that it combines a typically Twente atmosphere with unique international allure. This is not just a hotel for the University of Twente, but for the entire world. It's more than a place to spend the night or attend conferences; the location is unique, the architecture phenomenal, the area is steeped in history, and you can enjoy the facilities and the delicious dishes served by our kitchen. And last but not least, U Parkhotel serves as a great base for exploring the surrounding area. The hotel also offers a great variety of options and opportunities. We are currently a pleasantly surprising international location for guests of all ages and we may have even more to offer after the coronavirus crisis. It is a hotel where you can and should make optimum use of everything that is on offer, including the knowledge and facilities of the University of Twente: in order words, this is where technical innovation and creativity truly come together in a hotel setting."
Hennie Ten Hag, Chair of the Supervisory Board, had this to say about the appointment: "Sylvester is an experienced, highly capable and passionate director and will make a wonderful addition to the team. We expect he will deliver a high level of service and that he will continue to optimise the personalised atmosphere and quality level of our hospitality services while finding new and innovative ways of improvement."
Sylvester succeeds Marijke Schmand, who is taking early retirement after dedicating more than thirty years of her professional life to U Parkhotel, formerly known as Conference Hotel Drienerburght. Marijke will continue to serve the hotel in an advisory capacity.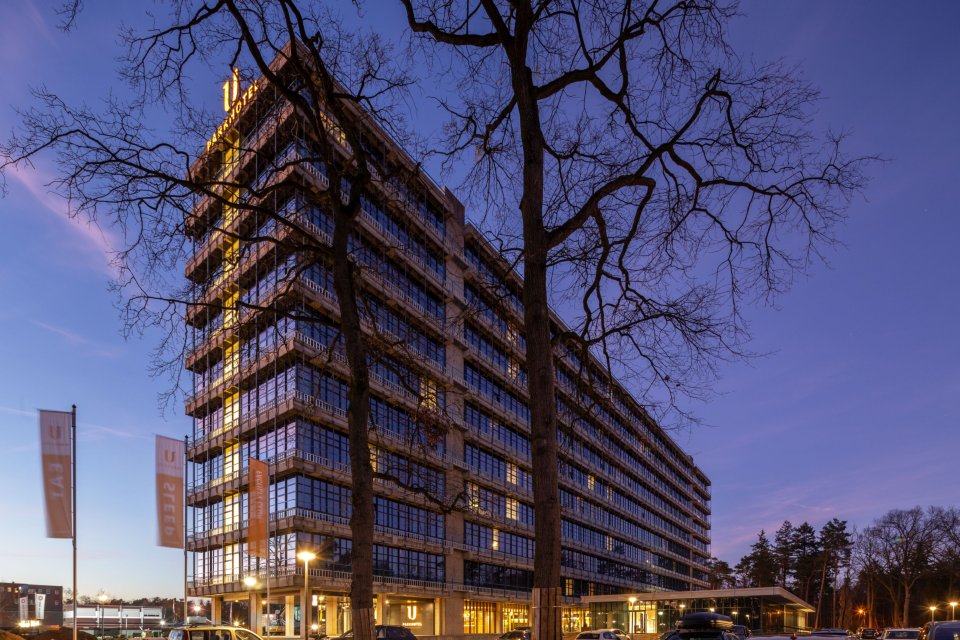 U Parkhotel is closed for the holidays. We are looking forward to welcoming guests again from Monday 4 January, who will be able to enjoy drinks and meals in a restrict manner, in accordance with the guidelines imposed in the context of COVID-19.