Wednesday 4 September 2019
The University of Twente's Creative Technology programme will be represented again at this year's GOGBOT by 120 students. GOGBOT is a high-profile creative technology festival, and the theme for its 2019 edition is biotech. For the last three months, the students have been busy at the DesignLab, working on their installation concepts, designs, prototypes and presentations. The result is an array of inspiring biotech projects, as outlined below.
Embryo-Crea by Stork Industries
Design and create your own baby.
Chicken of Doom
A video game featuring hacked chickens, which gets you thinking about genetic modification.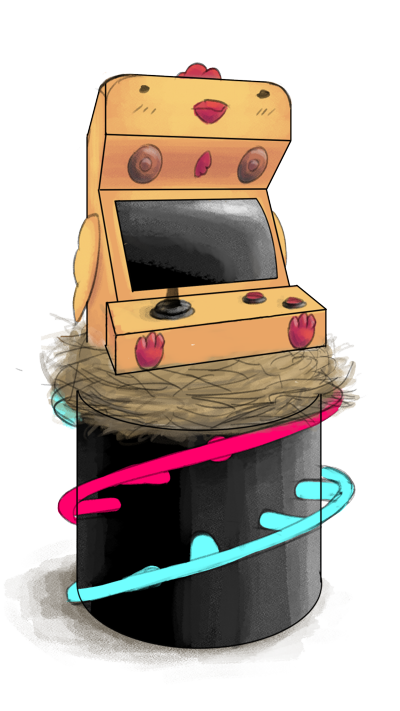 The Garden of 3D3N
A VR environment where you get to play god, bioengineering your own creatures.
UChange
Raising awareness of the hazards of tinkering with our DNA.
The Lurian Cube
If you gave your genetic code to a machine for an upgrade, what consequences might follow?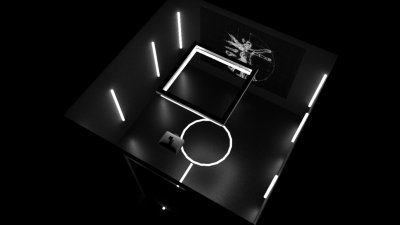 Out of Control
A control booth, where you can sit and direct nanobots around your body, to get you thinking about the impact of nanobots on humanity.
Mizu
See how the human spirit and computers can work together to maximize social impact. 
Master of the Brain
About modification of the body's nervous system.

Binary is for Computers
Comparison of the human brain and computers.
Kabi-kun(st)
Why fungi are vital for human life.
Auteomatic
The meat-producing vending machine of the future.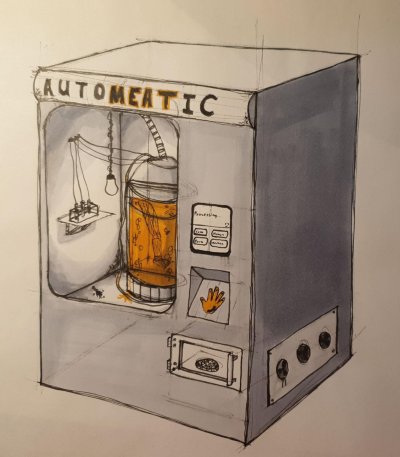 All the CreaTe students' installations will be on show in the former tourist information office on Stationsplein, Enschede. The exhibition is open from 8pm to 11pm on Thursday, 5 September, and from noon to 6pm on Friday, Saturday and Sunday, 6 to 8 September. Admission is free.
100% FAT CreaTe award
A prize sponsored by 100% FAT will be awarded for the best CreaTe student exhibit, as chosen by an expert jury made up of Sabine Wildevuur (DesignLab Director) and Gari Koolen (MAMA, Rotterdam). The prize will be presented by Overijssel Provincial Councillor Thijs de Bree at 8pm on Thursday, 5 September, as part of the GOGBOT opening ceremony on Oude Markt. The winners will get a cash prize of 750 euros plus an invitation to build a new installation for TEC-ART 2020 in Rotterdam.  
GOGBOT Conference
Enschede's Muziekcentrum will host this year's GOGBOT Conference on Saturday, 7 September 2019. During this boundary-pushing and exciting symposium, leading scientists, artists, biohackers and biotechnology and design philosophers will explore the world of bio-art.

More info: https://2019.gogbot.nl/conference-information/