Tuesday 27 August 2019
The University of Twente (UT) and the University of São Paulo (USP) have agreed on a joint PhD programme. The programme, which celebrates the longstanding relation between the two universities, has an initial duration of five years. The agreement was announced in the Brazilian metropole Sao Paulo where Geert Dewulf, who is Dean of the Faculty of Engineering Technology at the University of Twente, is currently on a working visit.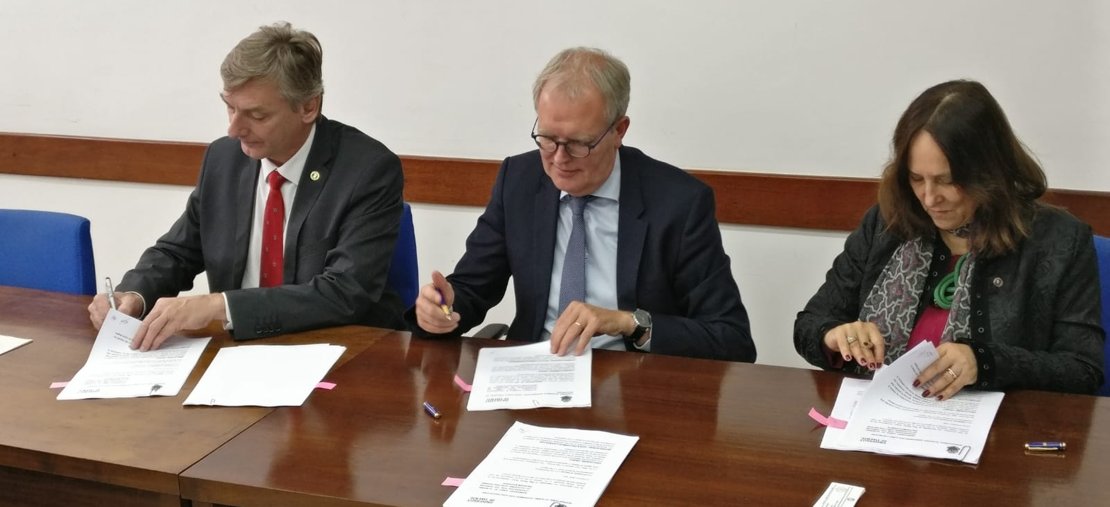 Various faculties at the University of Twente have close ties with the Brazilian research university. In line with this, the University of Sao Paulo has been named a strategic partner, making it one of the key international collaboration partners for the UT. Over 40 researchers from both universities have been publishing their research findings together and eight extensive research projects have been initiated. The strongest links exist between the faculties of Engineering Technology (ET), Electrical Engineering, Mathematics and Computer Science (EEMCS) and Behavioural, Management and Social sciences (BMS) and their Brazilian counterparts, although also other collaborations have been launched.
Join responsibility
PhD candidates that will take part in the joint programme, will carry out the completion and defense of their thesis under the joint responsibility of both institutions, resulting in a jointly awarded degree. "We are excited on the prospect of strengthening the ties with USP", says UT country coordinator for Brazil, Jelle Ferwerda. "USP has a proven track record and are a leading comprehensive research university. We are enjoying a fruitful collaboration and hope to build upon this even further."
Recent joint projects include the examination of transport-related inequalities in the metropolitan areas of São Paulo, Greater London and the Netherlands' Randstad Area in the ASTRID project (link; astridproject.com) and the development of a database for land-use and climate change scenarios that will increase insights and provide guidance regarding efficient use of resources under a scenario of adaptation of agricultural practice to climate change.