Thursday 31 October 2019
On 10 September, the accreditation committee of the European Association of Public Administration Accreditation (EAPAA) decided to accredit the doctoral programme NIG (Netherlands Institute of Government) for the next seven years. With this accreditation, the NIG-programme is now the first doctorate programme in public administration and political science that is internationally accredited.
NIG is the Dutch-Flemish interuniversity doctorate school for public administration and political science. The University of Twente hosts the NIG-directorate.
Unique and strong position
The decision was taken on the basis of a self-evaluation by NIG and a report by an international peer review committee. The committee indicates in the decision report - among other things - that:
"[NIG is] truly unique […] in the international context: the site visit team is not aware of such institutes in other countries and the ability of the member institutions to collaborate in order to promote the public good offered by NIG is impressive and unprecedented."
This accreditation is important for NIG and all the institutions participating in it. It has now been established that the NIG doctoral programme meets highest international standards. This gives NIG a strong position in the educational field for PhD-students and shows that, with the NIG programme, PhD students follow a high-quality programme that is highly regarded in Europe.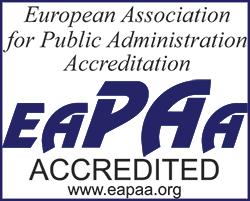 About NIG
NIG is an interuniversity research school for PhD-students in public administration and political science in which faculties from ten Dutch universities and two Flemish universities participate. For more information about NIG and the participating universities, please visit NIG's website.