Thursday 13 December 2018
"Artificial intelligence is the electricity of the modern world", "AI is programmed for a specific purpose, nothing more", "AI is bringing progress…", but "How do you influence the decisions of AI creators?" Key points raised last Thursday (6 Dec) during the very first edition of the LightBulb Chats by DesignLab.
Thoughts and concerns about AI were shared in an intimate, inspiring and informative round-table discussion with Associate Professor Ringo Ossewaarde, Assistant Professor Khiet Truong, students, UT staff members, artists, and fellow citizens of Enschede. 
Photos by Enrico Bertolotti are up on our Facebook page now.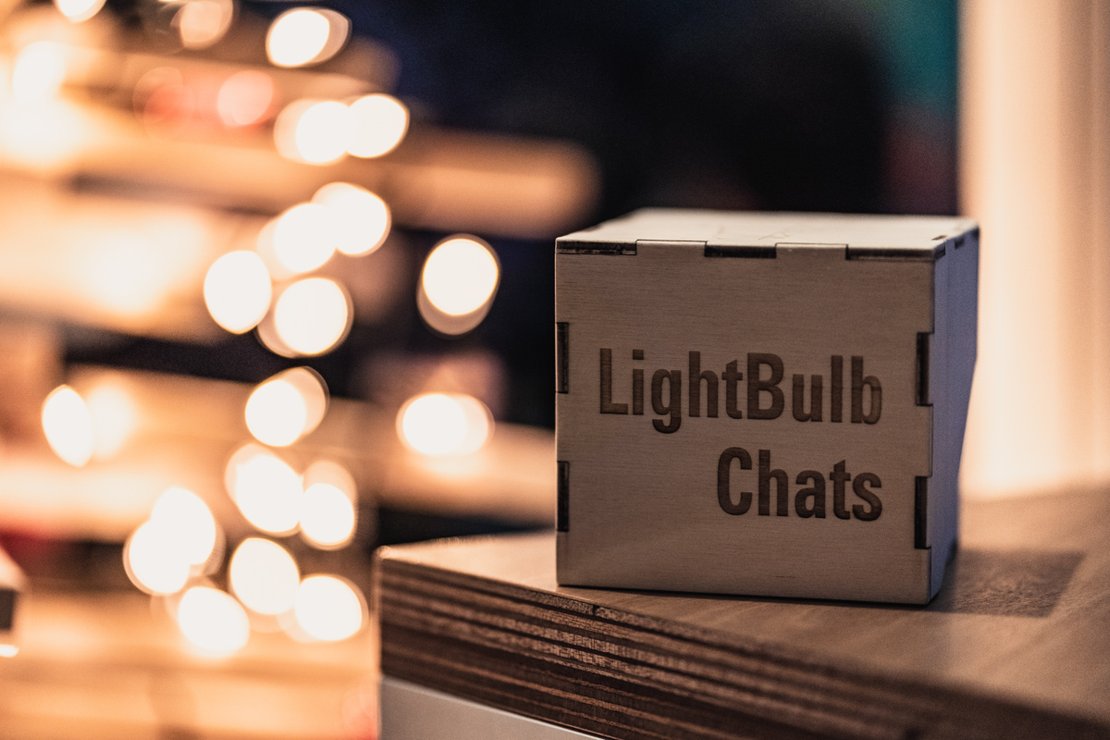 up next
The LightBulb Chats are set to continue in 2019. Topics on the agenda include:
Design-a-Baby: Playing God?
Road to Success: Degree Required?
Digital Democracy: When the Ballot Fails
lightbulb chats news
Sign up for LightBulb Chats news, and stay in the loop on upcoming editions of our enlightening conversation starters.