Wednesday 7 November 2018
A new approach to groundwater issues is about to start in Enschede: its residents will themselves be monitoring the groundwater level. This will be done within the framework of the Citizen Science pilot called Monitoring Groundwater, coordinated by DesignLab University of Twente. This month, the first monitoring wells were inserted into the ground in eleven households at the end of October. Soon, 'smart' open source sensors will be added too. 
Enschede has been trying to cope with a high groundwater level for some time now. Reports about wet cellars are being made from various places in the city at the same time. So far, the connection has not become clear, and solutions have been limited. In this new project, smart sensors in the monitoring wells use the 'Internet of Things' to provide direct insight into the groundwater level of the relevant plots in Enschede.
Participants can immediately view the water level themselves on their smartphones and tablets, and exchange their experiences with each other and the project partners during three meetings. In addition, a public closing is envisaged for early 2019, to inform other interested parties of the project results as well.
User-friendly
"Measuring at a local level brings a new, transparent approach to the groundwater issue. Not one single body or individual decides whether there is a connection between the ground water level and the water in the cellar, we do it together," project leader Maya van den Berg explains on behalf of University of Twente DesignLab. "Together with residents, businesses, civil servants, and researchers. By looking at the matter from several angles, you can come up with more user-friendly and easily applicable solutions."
Partners in the project are the University of Twente, the municipality of Enschede, Saxion University of Applied Sciences, VRM Levellog, Things Network Twente, and Twente47.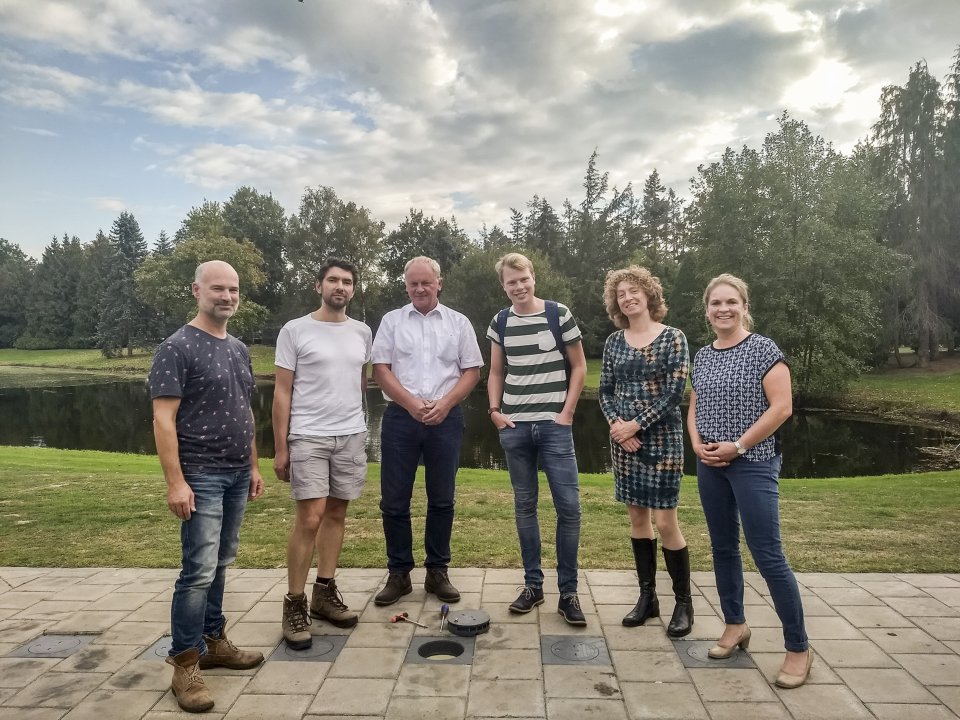 Follow-up
The pilot, which will last until February 2019, has already given the partners a taste for more. "We want to encourage closer cooperation between residents and authorities in our city," Patrick Spijker from the Municipality of Enschede says. "That's the Citizen Science approach for you," Van Den Berg adds. "By enabling citizens to map out their immediate living environment, new forms of cooperation come about. Which instruments can we deploy, what is the best way to tackle this, and how can we use the knowledge we collected to make Enschede more enjoyable and sustainable? We are really working on this together."
project updates
Progress of the project can be tracked via www.utwente.nl/citizen-science-grondwater-peilen. Residents can also register here for participation in projects within the framework of 'Smart Enschede'.