Monday 29 May 2017
Industrial Design Engineering students at the University of Twente are marketing augmented reality headsets for only twentynine euros.
The headset enhances your perception of the world around you with 3D visualisations. UT researchers say that the headset is comparable in terms of functionality to Microsoft's 3,000 euro Hololens. Aryzon, the company founded by UT students, started a crowd funding campaign on kickstarter.com.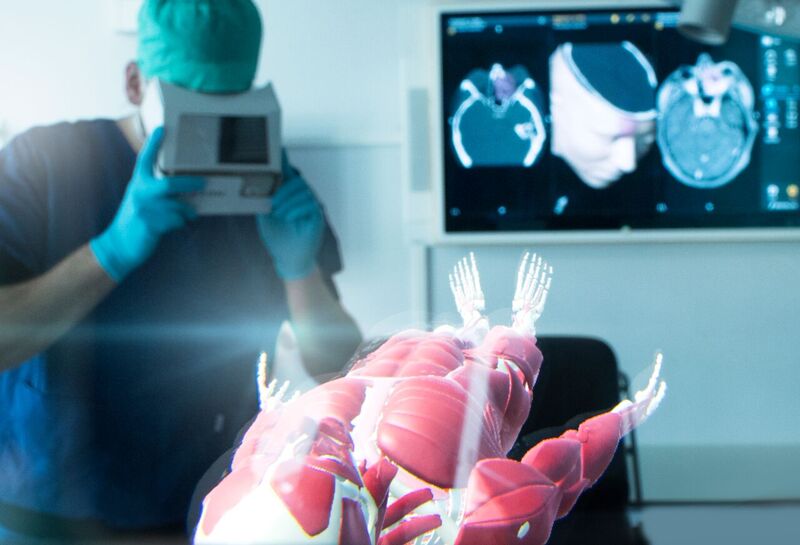 The augmented reality headset (also named Aryzon) is shipped as a DIY kit, meaning that it fits right through your letterbox. The headset retails at twentynine euros each. You can use the headset in combination with an app on your smartphone. This headset adds images such as holograms to the world around you. The five Master's degree students of Industrial Design Engineering are designing an associated platform. This platform, in the form of an app and website, allows users to download and upload visualizations that they can then see using Aryzon.
By marketing Aryzon as cost effectively as possible, the UT students aim to boost the widespread use of augmented reality tools. Leon Schipper is one of Aryzon's student entrepreneurs. He worked with Maarten Slaa, the man behind the headset, Kay Hoogsteder, Niels Ruiter and Alex Ceha to found the company. Mr Schipper: "Aryzon is the only one of its kind at such a low cost. For most people, as well as for businesses, 3000 dollars is not affordable. Museums, for example, will refuse to invest in augmented reality headsets for their visitors when they cost thousands of euros. Our affordable solution makes augmented reality interesting and affordable for anyone with a smartphone. We are not competing with Hololens, we are simply diversifying  the market." UT research scientist Roy Damgrave, says the Aryzon headset offers functionalities similar to the Hololens. Mr Damgrave: "A number of highly complex functions have been left out, but because Aryzon is able to offer a range of Hololens's augmented reality functionalities, this headset is much easier to use."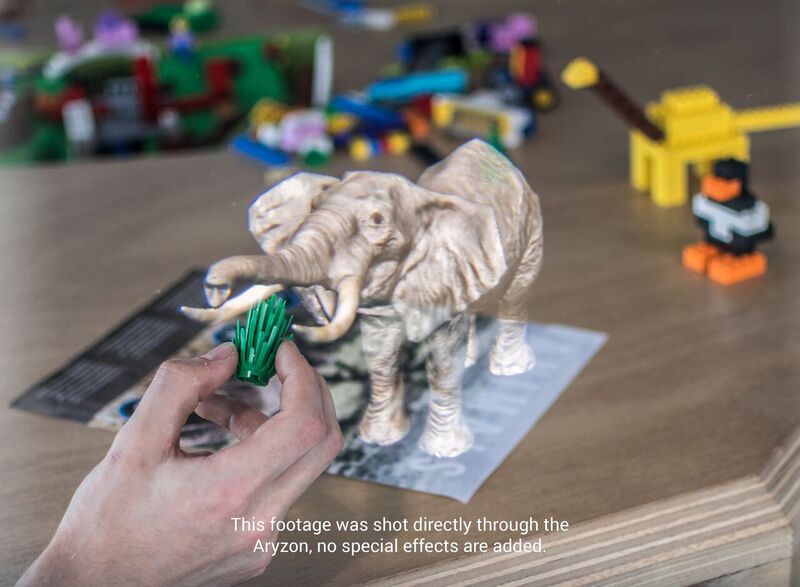 Applications
The augmented reality headset is suitable for a variety of uses. Mr Schipper: "Consider decorating your home or trying out products from online shops in a visual three dimensional context. Think of the multitude of valuable applications for museums, education or healthcare, or of a physiotherapist who can use 3D to explain to a patient why his knee hurts. As part of a test case at a primary school, we asked children to use the Aryzon headset to control an elephant's movements and allow it to run or walk. The children said the elephant seemed very lifelike and they were super excited. The headset is also very accessible to developers of current 2D augmented reality apps for smartphones; their applications can easily be adapted for Aryzon. An excellent example is the Ikea augmented reality app that allows you to place furniture in your room in 2D. The Aryzon enhances the experience by superimposing the furniture in realistic 3D visual format. The possibilities are endless."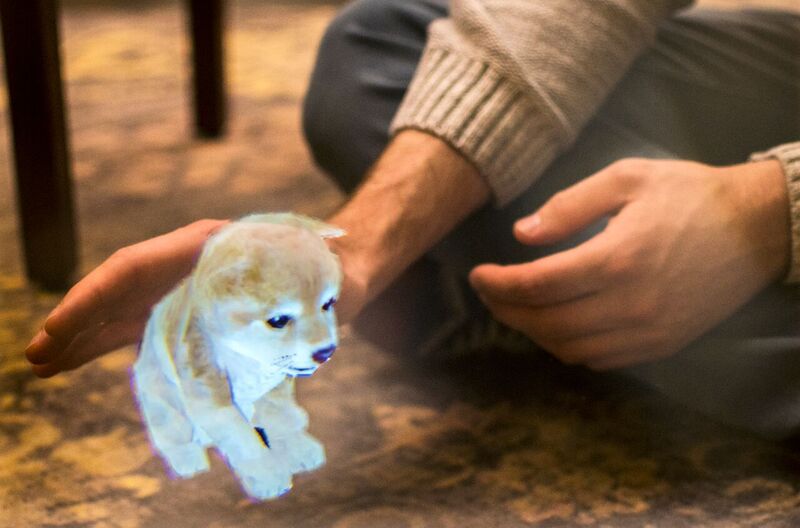 Kickstarter
The crowd funding campaign on the kickstarter platform started at may 29th. Mr Schipper: "Kickstarter allows you to choose from a number of packages. Decide quickly and you'll be able to help fund the Aryzon project as well as purchasing the headset at a special Early Bird rate of €24.00. We will provide a platform with visualizations that you can download in order to serve as many people and markets as possible. Depending on the funding, the platform will be optimized and improved with the objective of becoming the YouTube of augmented reality, the Go-to platform for augmented reality content creation and sharing." The aim is to bring in at least €25,000 to cover initial production costs.

Technology
"It was a challenge to design the headset because you have to factor in a variety of different aspects. In order to achieve realistic stereoscopic projections, high quality Fresnel lenses, a specifically reflective and darkened acrylic visor, and front-surface mirror are used. In designing the 3D models, we also take into account user experiences. For example, the models have to come into view at realistic distances in order to feel real and this means good algorithms are needed. Our software also recognizes the interaction with your fingers with the model, which allows you to zoom in on a model for example. The design incorporates locally manufactured, high-quality corrugated cardboard. "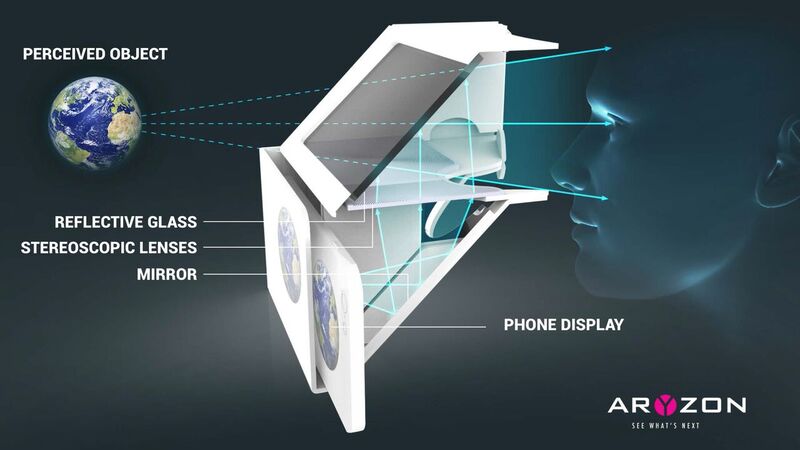 Industrial Design Engineering
All five entrepreneurs are Master's degree students of Industrial Design Engineering at the University of Twente. The Bachelor's degree in Industrial Design enables you to combine technology and creativity to design easy to use, well-conceived consumer products that meet the needs of the target audience.