Tuesday 12 January 2016
SUPPORTING HEALTH BY TECHNOLOGY VII
The conference on supporting health by tech
In collaboration with the University Medical Center Groningen and the Center for eHealth &Wellbeing Research, the Institute for Innovation and Governance studies of the University of Twente presents a new edition in the successful 'Supporting Health by Technology' series.
This year's theme is: Personalized Healthcare, Persuasive Coaching using Technology
In health care and society the expectations are growing with regard to eHealth: the use of information and communication tech to support health and health care. Empirical and experiential evidence has been collected on the effectiveness of eHealth practice. What evidence do we need to wider up-scale these achievements? What about the progress in theoretical underpinning with special regard to psychological, medical, and social-cultural determinants of effectiveness.?
These and other questions will be addressed in this international conference. Two international experts will contribute as keynote speakers. They will demonstrate how the theme from their specific backgrounds and perspectives and shed light on relevant trends and developments.
International experts:
Prof dr Andrea Gaggioli, University Cattolica di Milano, Italy
And a key note from medical sciences (to be invited)
The conference is interactive, demonstrating and discussing progress in development of eHealth intervention and introducing new methods and models for behaviour change using monitoring technologies. Several parallel research presentations will be organized; posters, workshops, demonstrations; meeting and discussion with colleagues from research, health care, policy and innovative businesses. Webinar: bootcamps for international participants.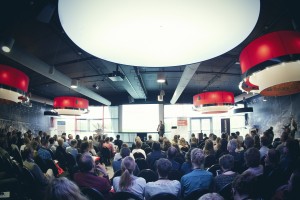 Call for Presenters
Deadline submission abstracts: February 1st, 2016.