Monday 16 September 2019 12:30 - 13:30
By Philip Vermeulen and Peter-Paul Verbeek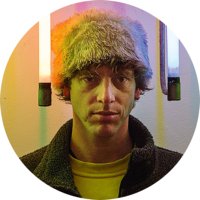 A teaser of the upcoming work by University of Twente's new 'Artist in Residence', Philip Vermeulen.
His large-scale installations connect art, science and technology. By creating sculptures of light, sound, and movement, Philip Vermeulen's work investigates the alteration of psychological states.
As part of this event, he will present himself and his work, and discuss the relations between science, art, and technology with philosopher Peter-Paul Verbeek and the audience.
What will he work on in his three months as Artist in Residence? What can artistic research and scientific research learn from each other? And how can we involve the UT community in his work?
Join us!
Lunch is included - please sign up so we can order the right amount of food and drinks.