Thursday 15 February 2018 14:30
The optimal treatment of midshaft clavicle fractures 
Denise is PhD-Student in de research group Robotics and Mechatronics. Her supervisor is Ivo Broeders from the Faculty of Electrical Engineering, Mathematics and Computer Science.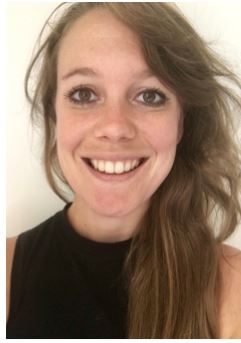 Throughout history different theories are conducted in the search for the optimal treatment of midshaft clavicle fractures. Clavicle fracture healing includes a complex interaction of biological, biomechanical and clinical aspects. In an attempt to capture fracture characteristics and use these as the fundamental basis for therapy, radiological examination has an important diagnostic and "therapeutic" value.
In the search for the optimal treatment strategy, different aspects of clavicle management are evaluated.  These concepts are needed to make a next step in clavicle fracture management with a renewed treatment strategy.  
The most important impasses in current literature are the indications for operative fixation, optimal plate location and the differences in outcome in studies on fracture healing and complications rates (i.e. nonunion, delayed union, malunion, implant related irritation and infection). These differences in study results come from the fact that observational and comparative studies do not use uniform definitions.
Treatment for displaced midshaft clavicle fractures shows overall excellent functional outcomes scores. To improve patients' satisfaction and prevent unnecessary complications and (secondary) interventions, optimal treatments strategies should be advised. Focus should be on patients' satisfaction and adequately inform patients on the optimal treatment strategy based upon individual expectations. To achieve this uniform definitions on fractures healing and complications should exist, radiological examination as operations indication criteria should be abandoned and patient should be more involved in the decision for a treatment option. The optimal treatment strategy should be based upon and adjusted for every individual patient rather than trying to create an overall optimal treatment for displaced midshaft clavicle fractures.