COVID-19 will continue to influence studying at the University of Twente in the coming period. On this page, we will tell you more about it.
Optimising on-campus education
As a university, we find it important to offer education physically on campus. Wherever this is possible within the current regulations and advice from the central government, we will do so.
This is because it is very important to see and speak to each other in person in order to work together on projects and assignments. But also in the social life around the study: we are a campus university with a close-knit community. Students are active in all kinds of associations and student organisations. There, too, you learn a lot and build friendships for life.
Naturally, we do everything we can to provide a healthy and safe study environment. For example, we take extensive measures for the hygiene of the building. These include good ventilation and air circulation, as well as the design of walking routes to avoid unnecessary crowding. We advise staff and students to get vaccinated, and we ask everyone to make use of the possibilities to do a preventive self-test at home.
We always keep abreast of current regulations, so that we can adapt our own measures accordingly. We are also in close contact with the Municipal Health Service (GGD) on infections rates. 
At the moment, there are limited measures in place. A mouth mask obligation applies in the university buildings, we ask people to keep their distance whenever possible and group sizes are currently limited to 75 students.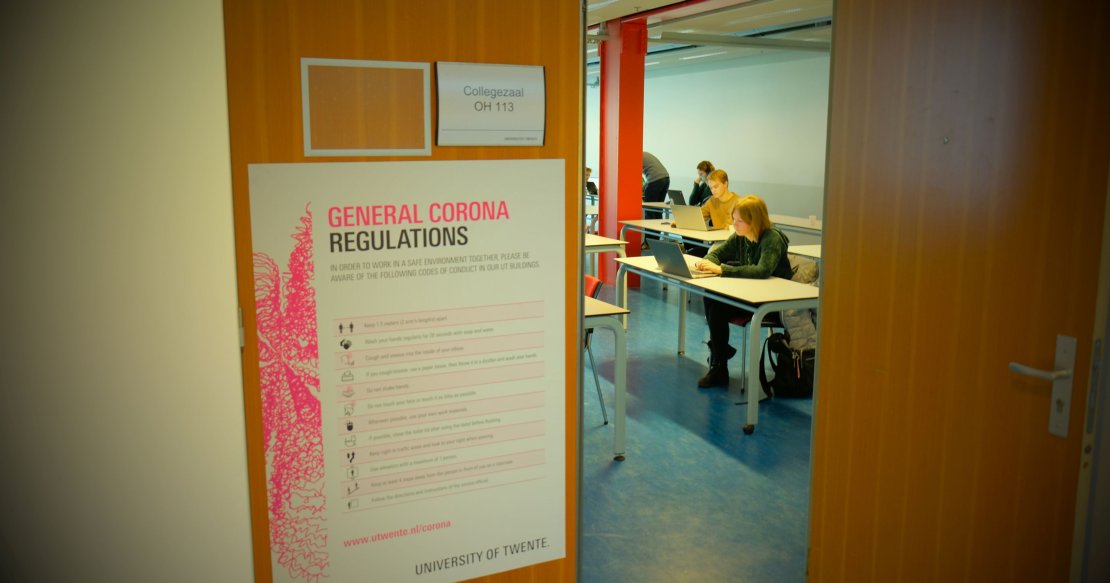 Online and offline; combining the best of both worlds
Since the start of the COVID-19 pandemic, we have made major investments in our online curriculum's quality. It would be a waste not to make use of all the hard work already done because all of our online activities have added something to our education: from interesting new teaching methods to making it possible for students to choose the best time of day for them to study. We look forward to combining the best of both worlds in the period ahead. During the current academic year, a small percentage of our education will be offered online. There may be differences between studies, but the general rule of thumb is 20 to 25 per cent online.