Friday 30 August 2019
Leading researchers in the field of the ethics and philosophy of technology will revise time-honoured key philosophical concepts such as autonomy, justice and responsibility, as these concepts are being challenged as a result of new technological developments. The revisions should lead to a new outlook and a firmer grasp on the significant effect technological advancements have on, for example, the fields of artificial intelligence, synthetic biology and climate technology. The researchers participating in this project have received a €17.9 million euro grant from the Dutch Ministry of Education, Culture and Science's Gravitation programme. The ten-year programme is a partnership including researchers from the University of Twente, Delft University of Technology, Utrecht University, Eindhoven University of Technology, with the participation of Wageningen University & Research, Leiden University and University Medical Center Utrecht.
Disruptive technology
New technologies are currently shooting up like mushrooms, in areas such as artificial intelligence, robotics, nanomedicine, molecular biology, neurotechnology and climate technology. There are various examples with one thing in common: they have the potential to affect great cultural, social and economic changes in daily life and may even contribute to solutions to major global issues such as climate change and the depletion of natural resources. However, new technologies also raise complicated moral questions that require ethical reflection. Elementary distinctions such as the boundary between the natural and the artificial and notions such as freedom and responsibility are tried and tested, and values including privacy, freedom and equality are under threat.
Reorientation
The researchers argue that these developments require a "reorientation in the field of the ethics of technology". Within the programme they will be developing new methods needed not only to better understand the development and implementation of the new generation of disruptive technologies, but also to evaluate them from a moral perspective and to intervene in the way technology continues to develop. This includes the development of an approach to ethical and philosophical aspects of a disruptive technology that is widely applicable. Another important aspect of the program is the cooperation between ethicists, philosophers and technical scientists aimed at finding better methods for responsible and sustainable innovation. One objective of the programme is to innovate ethics and philosophy in the broadest sense by researching how classical ethical values and philosophical concepts are being challenged by modern technology.
World-class researchers
The programme is not only unique in the Netherlands, but on an international level as well. The Dutch researchers involved are among the world leaders in their field: determining the ethical and philosophical aspects of new technology and their impact on society as well as the development of frameworks for responsible innovation. The four technical universities in the Netherlands, united in 4TU, have already joined forces in the field of ethics and technology in the 4TU Center for Ethics and Technology.
About the Gravitation programme
The Gravitation programme, financed by the Ministry of Education, Culture and Science, focuses on top-of-the-line academic research programmes. The Dutch Research Council (NWO), the country's research funding organization, is supervising the programme commissioned by the Ministry. In this round, grants have been awarded to six projects for a total amount of 113.5 million euros. This funding allows leading researchers to conduct innovative research and cooperation activities of a fundamental nature during a period of ten years. The project is the first in the field of philosophy to receive funding from the Gravitation programme.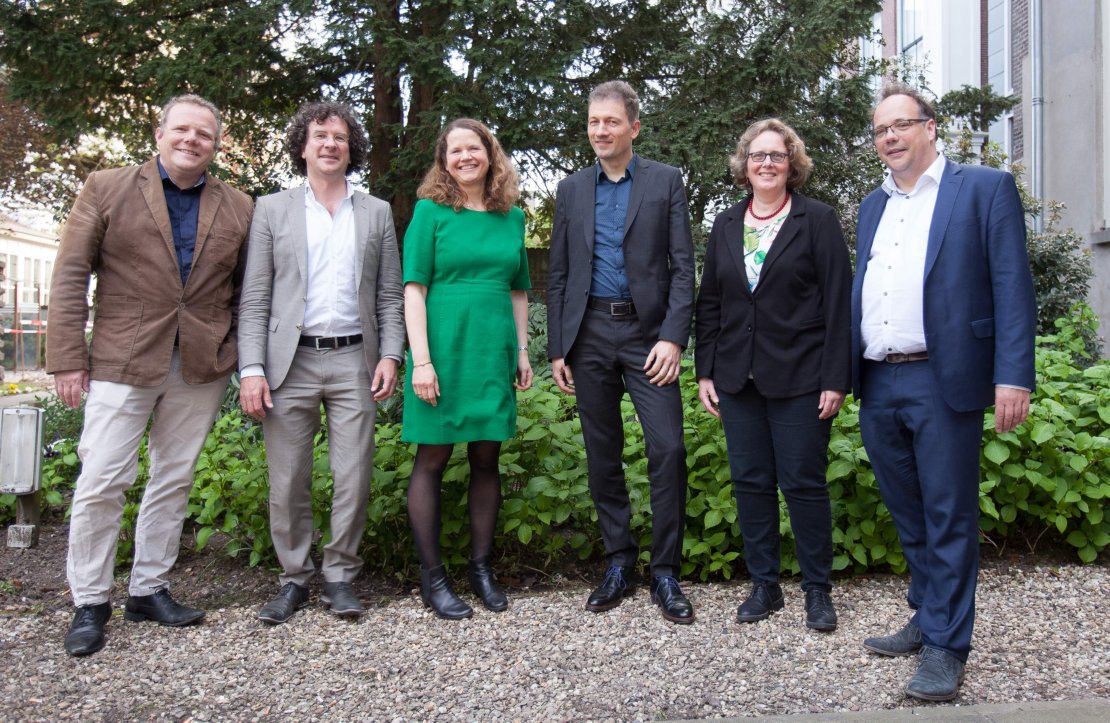 Ethics of Socially Disruptive Technologies
Main applicant: Prof. dr. P.A.E. Brey (University of Twente)
Five main co-applicants (co-PI's): Prof. dr. ir. I.R. van de Poel (TU Delft), Prof. dr. I.A.M. Robeyns (Utrecht University), Prof. dr. S. Roeser (TU Delft), Prof. dr. ir. P.P.C.C. Verbeek (University of Twente), Prof. dr. W.A. IJsselsteijn (TU Eindhoven)
Participating institutions: University of Twente, TU Delft, Utrecht University, Eindhoven University of Technology, Wageningen University & Research, Leiden University and University Medical Center Utrecht.