Wednesday 20 February 2019
Prof. Stefano Stramigioli, Professor of Advanced Robotics at the University of  Twente, was appointed member of the respectable Royal Holland Society of Sciences and Humanities (KHMW).
Stefano Stramigioli has been a Professor at the University of Twente since 2001. His robotics research was awarded with many prizes since. He is a Fellow of the Institute of Electrical and Electronics Engineers (IEEE) – world's largest community of technical professionals. In 2018, he received an Advanced Grant from the European Research Council for research on flying robots using natural wing movements. Earlier versions of this robotic bird are already on the market, by the spinoff company Clear Flight Solutions. Led by Stramigioli, a large European project recently started on applications of robots in health care. This is called DIH-HERO: Digital Innovation Hubs in Healthcare Robotics.
Learned society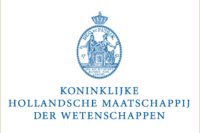 The KHMW is known as the oldest 'learned society' in The Netherlands, it was founded for stimulating science and its interaction with society. Currently, KHMW has 480 member Professors. KHMW awards prizes in many categories, ranging from high school research projects up to full scientific oeuvres. Its residence is a historic building in the city of Haarlem, close to the Teylers Museum it has close connections with.
Every year, KHMW appoints a number of new 'directors' and 'members': directors are mainly board members from industry and societal organisations, while members are scientists. For KHMW, this is one of the ways of connecting science and society. Earlier on, UT Professors Remko Akkerman, André de Boer, Suzanne Hulscher, Menno-Jan Kraak, Detlef Lohse, Albert van den Berg, Maarten van Steen, Hans Hilgenkamp en Peter-Paul became KHMW members. UT Rector Thom Palstra is a member, as well as the Dean of the EEMCS faculty, Joost Kok. Being a member is truly an honour: new members can only be nominated by current directors or members.