Monday 5 February 2018
The UT Challenge invites UT students to submit their innovative idea, prototype, research project or startup for further development within an interesting network of companies: ASML, Thales, Koopmans TBI, ING, VolkerWessels Telecom, Speakup, and more. The UT (entrepreneurial) Challenge is a collaboration between the University of Twente and more than 20 leading businesses and organizations in the Netherlands and in the province of Overijssel. The second edition of the UT Entrepreneurial Challenge starts on 5 February 2018.
Are you or do you know a UT student who is looking to kick-start an innovation? Or are you ready to launch a spin-off or startup? Or do you want to put yourself in the spotlight for a graduation project, an internship or a job with a leader technology company? From 5 February 2018, you can register for the University of Twente Challenge.
UT Challenge
Students who have joined the network of the UT Challenge get to know the relevant partner companies and, in collaboration with their coach, focus on further development of their innovation. Coaching consists of chat sessions, trainings and workshops, and drawing up a business plan. At the same time, the participants are optimally prepared for presenting a highly professional pitch. This pitch is important in the final stage, the finals event, which takes place on UT Entrepreneurial Day, 21 June 2018.
Aryzon
The first edition of the Challenge has given a number of student-entrepreneurs the opportunity to develop into professional entrepreneurs. The company Aryzon, for example, was the previous edition's winner in the category Prototyping: "I think that if you want to start a company as a student, it's great to be together in a community with people who also want to do business and this is exactly what the UT Challenge does." 
ASML Makers Award
The community is also important for Reinout Veldhuizen who won the ASML Makers Award with his multi-spindle drill. The prize consisted of a check worth € 2,500, and he received a hundred hours of multidisciplinary support. Veldhuizen is supported by an ASML team for project management and with drawing up a sound research plan. He has presented his product at a number of trade fairs, including the EMO in Hannover and the Precision Fair in Veldhoven. Some of companies have already shown an interest in his product.
Victor van der Chijs, President of the Executive Board of the UT: "last year's UT Challenge exceeded our expectations. Many teams enrolled with great projects, and submitted a business plan. A number of these have potential market value or have already developed into a startup."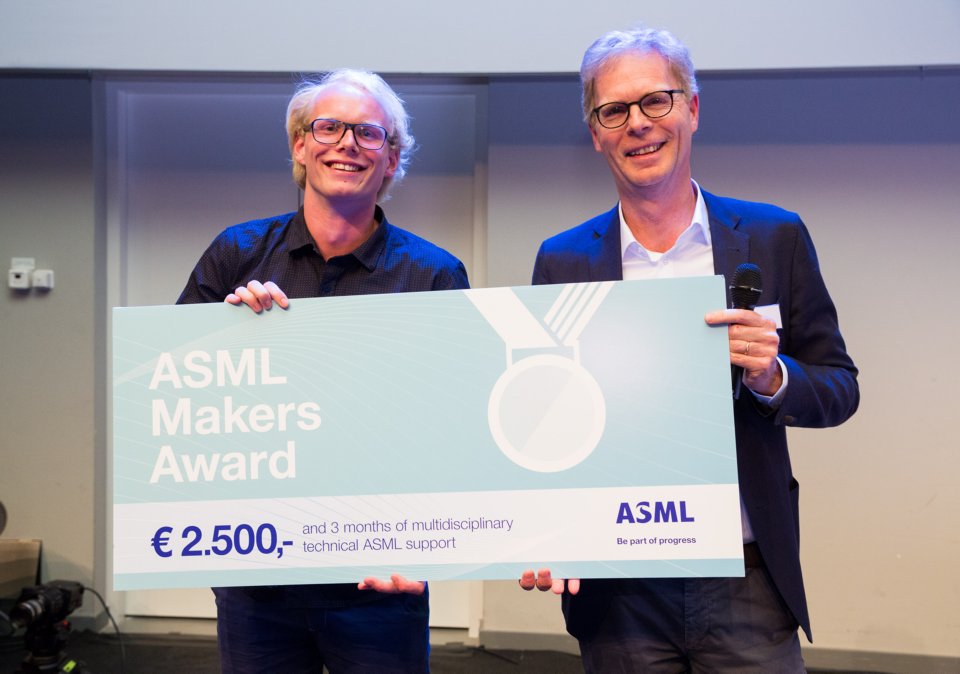 Enrolment for the UT Challenge is possible until 2 April 2018, via the online platform www.utchallenge.nl. During the Bedrijvendagen, on 14 and 15 February, you can also enrol at the stand of the UT Challenge. More information is available on www.utchallenge.nl.