Wednesday 6 December 2017
As of 1 January 2018, the Executive Board appointed Pim Fij as director of the new Campus & Facility Management.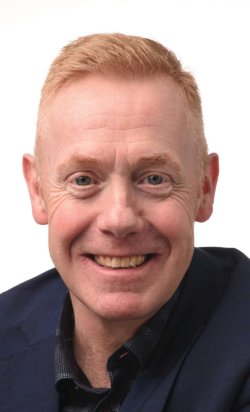 Since 1 October 2015 Pim Fij is director of the service department Facility Management. In the past year, Pim has been coordinating the assignment to realize an integral plan to organize the campus and housing activities of the University of Twente. Before that period, Pim has been associated to the Campus Unit from 2013 until mid-2015, first as Head of the Sports Center, then as Head of Sports & Culture, subsequently as of June 2014 as Head of the Campus Unit.  
Pim started his career at the University of Twente already in 1988. First at Financial and Economic Affairs. Afterwards, he has been interim Director at the Faculty of Applied Mathematics and after that he became Faculty Director of the Faculty of Philosophy and Social Sciences, then Managing Director at the Faculties of Computer Sciences and Science & Technology.
As of January 2018, Pim will start with  managing and implementing the new Campus & Facility Management.

The Executive Board is delighted with the appointment of Pim Fij. Mirjam Bult notes that: "All the positive opinions of the Appointment Advisory Committee, the Selection Committee and the delegation of the Department Council Facilities Management / Campus Unit, showed that Pim is an excellent candidate for this new position. Pim's network and know-how, his involvement with the UT and his connecting style of management give us the confidence that Pim will succeed in further developing the campus into an environment that remains distinctive for our (international) community, along with faculties and other support services."
Pim Fij has this to say about his appointment: "I'm excited and very proud the Executive Board appointed me as the Director of the Campus & Facility Management. I'm looking forward to further developing the department and our campus itself, along with the staff members. Our campus offers the students excellent study and research facilities, it's a place where researchers can actually test their research with 'state of the art' facilities. Companies can use our campus as a perfect business climate, because of the public testing rooms and the use of laboratories. This week we will take the first steps to start with the implementation of Campus & Facility Management activities, during a two-day meeting with the Management Team of the new department."
The Executive Board congratulates Pim Fij with his appointment and wishes him every success in his new position.