Today's societal challenges call for more collaboration, team science and a multidisciplinary approach by scientists. Putting joint ambitions into practice in Dutch academia requires a more specified Recognising and Rewarding of talent and career paths. With this, the UNL calls for modernisation of the assessment system for talent as a prerequisite and started the national programme Recognition and Rewards; Room for everybody's talent. UT takes it broader and sees it as a part of the Talent Development program, where principles of Recognition and Rewards have to be applied throughout the workflow, starting from recruitment and selection, towards exit practices. The modernisation of Talent Development under principles of Recognition and Rewards is about more focus on impact-driven work in academia, with predominance of the qualitative assessment over quantitative. Ultimately, this is followed by improving the quality of each of the core areas: education, research, impact, leadership and (for university medical centers) patient care. 
Recognition and rewards: room for everybody's talent
In the national programme Recognition & Rewards UNL works with all universities, including UT, university medical centres, reputable research institutes and research funders on:
diversifying and vitalising career paths,
achieving balance between individuals and teams performance,
stimulating open science
stimulating academic leadership,
focusing on quality, creativity and content instead of quantity
To find out how each university is progressing in these areas, an annual survey called the Cultuur Barometer will be conducted.
10 UT principles
As UT we go one step further in committing ourselves in rewarding not only academic staff but also supporting staff. In this we even are a leading example for other universities. The RRteam supports the University of Twente by organising Talkshows, develop concrete tooling and embedding the guiding principles in policies.  . 
What can you do to boost your talents? 
As the ultimate people-first university of technology, we invest in your talents and of that of your team members. Our aim and approach is to attract, develop and empower everyone's talent by creating an inspiring, stimulating and inclusive environment. Together with you, we want to make our science and education better, our services healthier, our careers and opportunities boundaryless,. We value having a dialogue with each other, inspiring each other and sharing experiences and successes.But we also work in interdisciplinary groups to combine efforts and create the necessary tools or guide the process to make sure we can make an impact on how someone is recognised and reward. Here are some tools that you can use to set your own career path. 
Talk Show  

Aftermovie second Talk show Recognition and rewards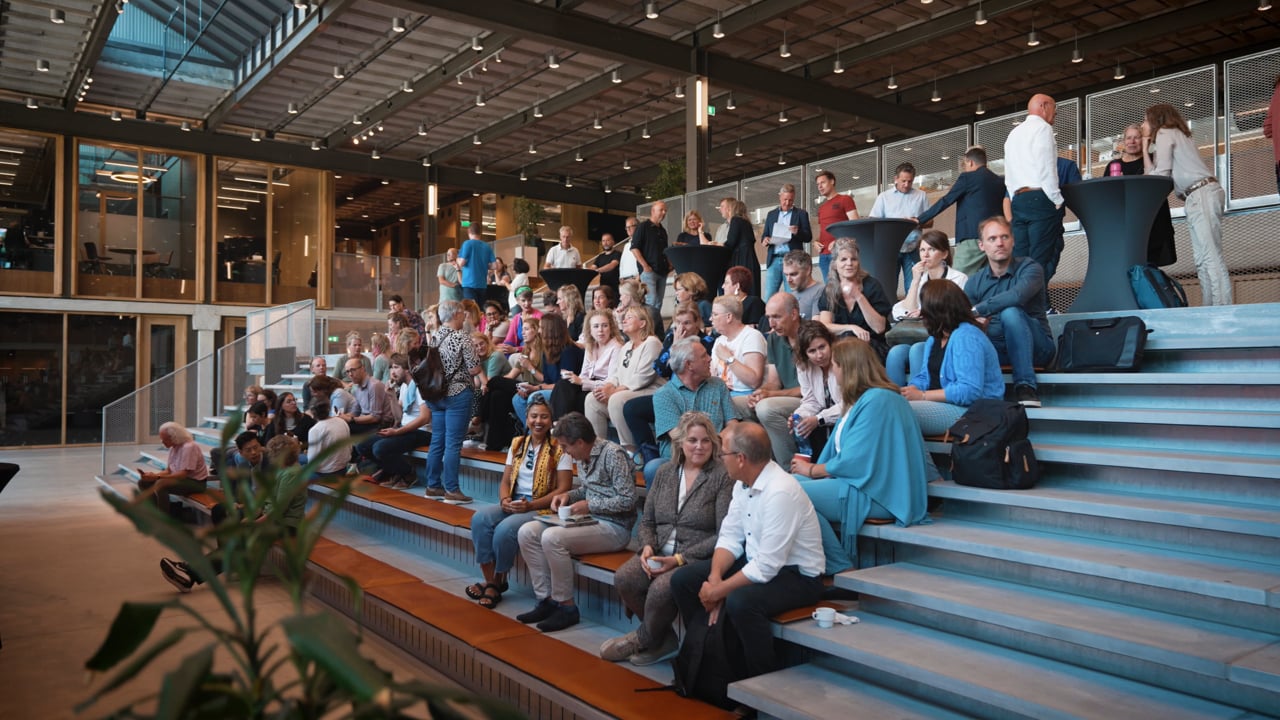 Contact
Do you want to know more about Recognition and Rewards or talent development in general at UT? Please contact your HR contact. 
Do you have any suggestions for the RRteam? Please contact Jeroen Jansen:
Or do you have any improvements or ideas on the broader subject of Talent? Please, contact Annemiek Baars: