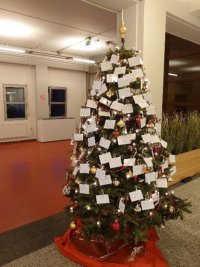 During Christmas holidays, adjusted opening hours apply.
The University Library Vrijhof remains open from 9 AM to 5 PM from Monday 27th of December until Friday 31st of December and on Sunday 2nd of January. The University Library Vrijhof is closed on 25th and 26th of December and the 1st of January. The ITC library location is closed from the 27th of December till the 2nd  of January 2022.
For more information about the opening hours of the University Library see www.utwente.nl/libraryopen.
Information about the current COVID-19 regulations can be found on our website.
The Digital Library is available 24/7 at www.utwente.nl/library.
Season greetings!