As of Thursday 10 March roadworks will be carried out on the intersection De Zul - Boerderijweg by Lansink Wegenbouw. This message provides a brief explanation of the works.
Explanation activities
The intersection will be converted into a plateau. This means that the entire structure will be broken up and new yellow paving materials will be applied. The plateau will be raised to increase the safety. The activities will start, if the weather conditions are good, on Thursday 10 March and will last approximately two weeks.
Our working area (shaded red) is shown below in figure 1: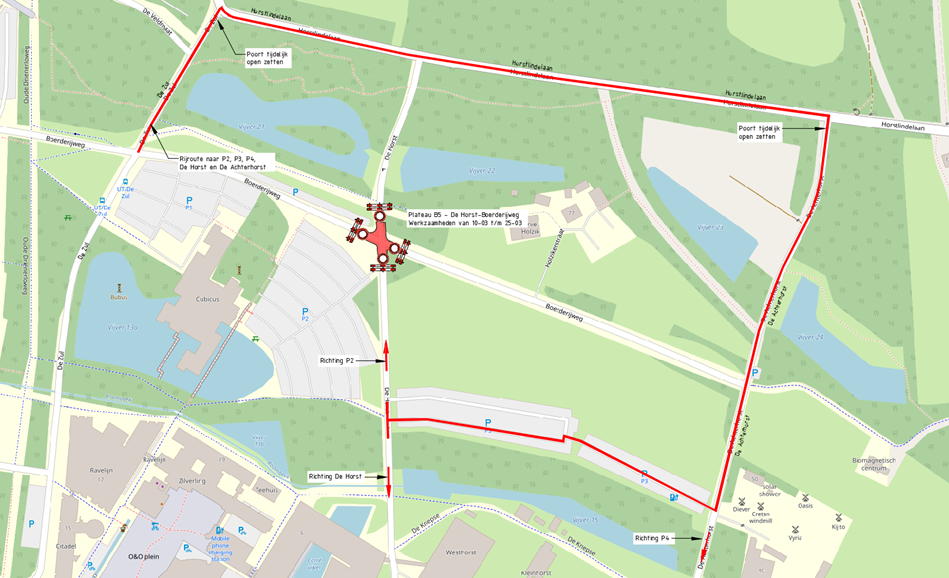 Figure 1: current situation where the detour is indicated in red.
Traffic towards De Boerderijweg, De Horst en De Achterhorst can use the temporary detour via De Zul-Horstlindelaan-De Achterhorst. Traffic towards P2, P3 and P4 can also use this detour. The detour (driving route) is shown above in figure 1 with a red line.
Questions
If you have any questions regarding this message, please contact Andre de Brouwer.