Thursday 23 April 2020
An iconic and annual event for the ATLAS community is the StudyTrip! A week during which students from all years, and even some teachers, discover a new city and country together.
Strategically placed, third years are back from their study abroad at this point, so the trip offers a great opportunity for integration. Typically it is a five-day trip and includes group activities alongside a company and university visit. The entire trip is organised by the StudyTrip Committee (StruTriCo) of our Study Association (S.A. Atlantis). StuTriCo is a dedicated group of students who begin planning the trip in summer, deciding where to go and what to do. Second years help the first years get a hang of organising such a large scale trip and have managed to ensure memorable trips every year so far.
This year we went to the beautiful capital of Denmark, Copenhagen! After a fun bus ride there we had time to explore the city and meet for an incredible dinner together. The next morning we went on a city tour and learnt that Copenhagen and fire do not mix too well… visited the little mermaid statue or the lego store and met again at Tivoli Gardens. From here on smaller groups either spent their day discovering castles and the city or being flipped upside down in rollercoasters. Both good options if you ask me! 
The last two days included free time, and a university and company visit. University and company visits are important aspects of the study trip since the expose students to potential universities for their study abroad or master and allow them to experience how students study or work in another country. This year we visited the Denmark Technical University (DTU) where we listened to a couple of mini-lectures including one by the grandson of Niels Bohr and were taken on a tour of the campus and their high-tech labs and facilities. The company visit was to the Danish Board of Technology Foundation, where we received a talk from one of their senior project managers who also happens to be a graduate of the University of Twente! It was relevant to the first years since they are experiencing scenario building in their current semester project, which is a tool the company used for their focus group discussions with stakeholders. This stakeholder aspect was also relevant to the second years who must be in direct contact to stakeholders relevant to their current semester projects. This aspect of the company visit is what makes it so beneficial, students learn how the skills and tools they are taught in ATLAS will be important for future jobs. A lot of the time skills overlap and are not discipline dependent thus students can find importance in it independent of their future focus.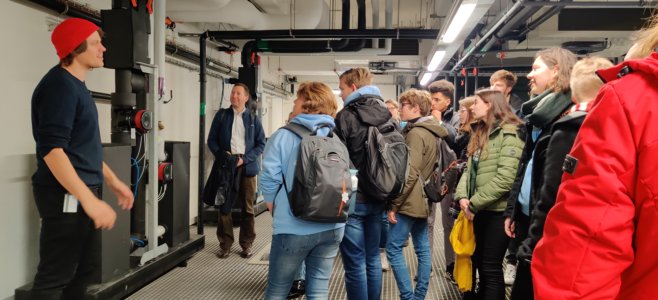 Lastly, a PubCrawl drew the trip to a close in a very student appropriate manner. Often it is these informal settings which create the closest bonds that continue back home even after the trip. Overall, StudyTrip'20 was an immense success! Will you be joining us next year?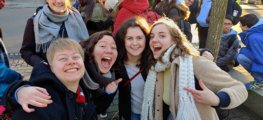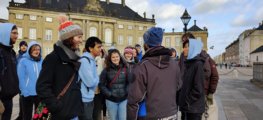 University College Twente offers a unique bachelor's programme, Technology, Liberal, Arts and Sciences, to top students. Visit the University College Twente website for more information about the college and Technology, Liberal, Arts and Sciences website for more information about the bachelor program. Or visit us during the open day, a student-for-a-day or an insight-day.