Welcome to University Innovation Fellows Twente (UIF Twente)
University Innovation Fellows, trained by Stanford's d.school, empower students around the world to become agents of change in higher education. Fellows create opportunities that help their peers unlock their creative potential and develop the design-centred mindset required to take on complex challenges in today's world. Fellows are students of all majors and academic levels – from freshmen to PhDs – who want to shape the future of education.
We, the University Innovation Fellows of Twente, made it our mission to empower students at our university to make a change in the Innovation & Entrepreneurship ecosystem of the University of Twente.
Find out more about UIF at the About UIF page!
Our team
We are a large team with 43 Fellows from 8 different cohorts. Do you want to get to know us? Check out our UIF Twente family.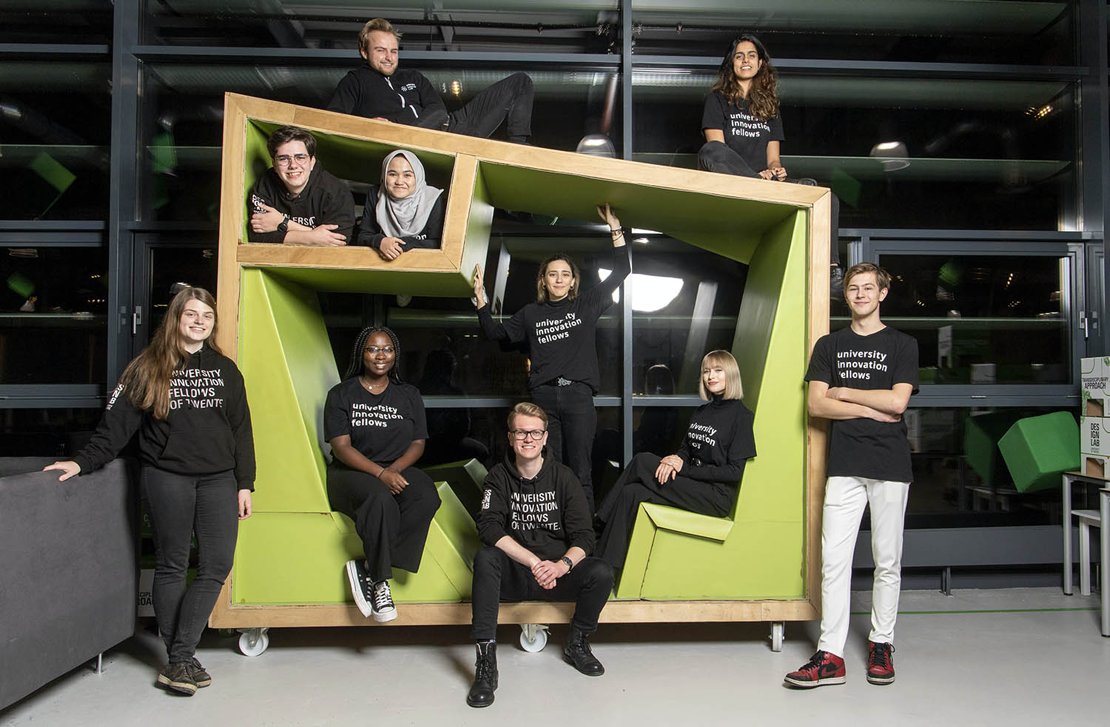 Running Projects
| | |
| --- | --- |
| Attending university or moving to a new country with a language you don't speak yet has been challenging enough already before COVID-19. This is why we established the Student Wellbeing project. In this project, we work on increasing the accessibility to information about student wellbeing and mental health available to UT students. We are also planning a workshop for UT students to help plan their road ahead for their personal challenges. | |
| Especially during these Covid times, student loneliness is a big concern at the UT. The Meet & Greet Street is a project targeted at students to make connections and reduce this loneliness by making new connections. Featuring conversation starters, standing tables and a neat decoration, the first edition of the Meet & Greet Street was introduced at four different campus locations. The standing tables reduce the threshold, while the conversation starters should ensure students get started with a nice conversation. | |
Instagram
Questions?
In case you have any questions, then you can contact us via contact@universityinnovationfellows.nl or reach out to one of our active Fellows. We're happy to help! 
News