People Pages (people.utwente.nl) is the UT phone directory and employee pages.
Some information is displayed automatically (contact information, publications, Osiris-courses, expertises, etc.)  Other information like projects, biography, social media and more can be added by the user. 
Why you should use people.utwente.nl
The UT considers it important that its employees are easily findable online, for fellow researchers, for the press, but also for a general public. Anyone can build websites, but getting high ranked in Google according to the guidelines that apply to all the different browsers and search engines is a profession in its own right and a daily task of the online experts of Marketing & Communication. We therefore strongly recommend using people.utwente.nl instead of a self-built page. These often lack the right SSL certificate, are not optimized for mobile devices and also do not meet the legal requirements of accessibility, which apply to (semi-) government websites. Also, the technical search engine optimization (SEO) in the website is missing in almost all cases and the user generally lacks the knowledge of substantive search engine optimization. For people.utwente.nl all these matters are optimally arranged and new options and standards are added regularly.
RANK HIGH IN GOOGLE
The name that was searched (box 1) corresponds 100% to the title at the top of a personal website (box 2). This counts very heavily for Google. In addition, the second search result has the advantage that that page has existed for a very long time. Despite both advantages of the self-built website, people.utwente.nl still gets higher in the search results, because it meets all the requirements that currently apply to websites. Do you see the order the other way around? A page you have visited many times yourself is generally shown at the top and can influence your results.
Instructions and manuals
We have instruction available for searching on people.utwente.nl, changing your profile and for adding a who-is-who page to a WebHare website, based on People Pages.
HOW TO LOGIN
There are two different logins available:
When outside the UT, login to find internal information in the People Pages: 'People' icon in the right upper corner. This options is available for students and employees.
Edit your profile page: menu (left upper corner) > My Profile. This option is only available for m-number accounts.
AUTOMATED BASIC PROFILE
The basic profile is generated automatically: people.utwente.nl collects information from over 10 systems within the UT and places it automatically. As a result, courses (from Osiris), publications (from Pure/research.utwente.nl), room number (from the AFAS workplace information), ancillary activities (for professors only) and more are always up to date. This visibility of a profile is linked to an employee's contract status (and email address) in the HR system. It will be visible when your email account becomes active and disappears on the same day when the email address of a former employee becomes inactive.
Employees can add to this basic profile themselves to create an extensive page with texts about research, education, projects, in the media, etc.
How to update information on people.utwente.nl 
The People Pages manual explains how to change your own page and how to authorize others for your page. The video has been created with a former version of People Pages. In the current situation, even more options are available.
Creating who-is-who pages in WebHare
You can create who-is-who pages within your WebHare page. Personal information will be automatically updated based on information people have updated in People Pages. You can also add people that are not listed in People Pages.
There are three options to present your who-is-who overview: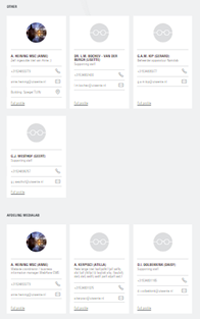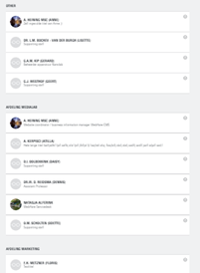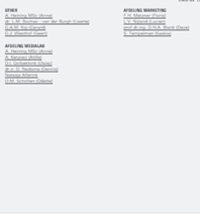 The first time, people (files) have to be added separately in groups (folders in WebHare). Personal information will be imported from People Pages and also automatically updated when someone updates his or her People Page. You may also add people that do not have a UT People Page manually if you need to include them in your who-is-who (like students).
Please note: It may take up to 12 hours to sync changes from People Pages to WebHare who-is-who pages.
API documentation (for programmers)
For API documentation please see (only available after login)
Photography
About once a year, we hire a photographer for people.utwente.nl photos for a few days. Employees who have not taken a picture recently can then sign up for a time slot. The dates will be announced in the news section on the Service Portal (also sent to employees on Monday morning by email). On the signup page, the current dates are announced. When all spots are taken, or the sessions have ended, there is an option to get an alert when the next dates are available. 
Frequently asked questions
Contact
The Online Media Servicedesk of the Marketing & Communication department is responsible for user support of the people pages. Do you have questions about updating your page? We are happy to help!
Please note: For granting user rights, please contact the owner of the profile. He/she can grant rights to you after logging in (last tab 'athorization', last option on the page).