14th International Conference on Formal Ontology in Information Systems (FOIS 2024)
08-09 July 2024 (online) and 15-19 July 2024 (Enschede, Netherlands)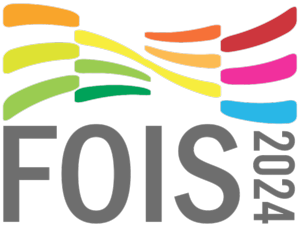 The Semantics, Cybersecurity & Services group of the University of Twente is proud to host the 14th edition of the International Conference on Formal Ontology in Information Systems (FOIS), the flagship conference of the International Association of Ontology and its Applications (IAOA).
10th Joint Ontology Workshops (JOWO 2024)
Along with FOIS 2024, the SCS group hosts the 10th edition of IAOA's Joint Ontology Workshops (JOWO).
Nicknamed Episode X: The Tukker Zomer of Ontology, JOWO's mission is to join forces of the diverse communities interested in building, reasoning with, and applying formalised ontologies in the wide spectrum of information sciences, artificial intelligence theory and applications, philosophy, and cognitive science, and beyond.
Latest updates