Friday 7 October 2022
On October 5, 6 & 7 an Artificial Intelligence Hackathon was organized about giving feedback in education. Seven teams participated during the Hackathon: Cito, chemistry teachers, teachers from Carmel, researchers within BMS, study association Serpentine van de TUEindhoven, Pre-University and 4TU. In three days they solved a self-chosen case in the theme of the Hackathon. The chemistry teachers were finally crowned the winner!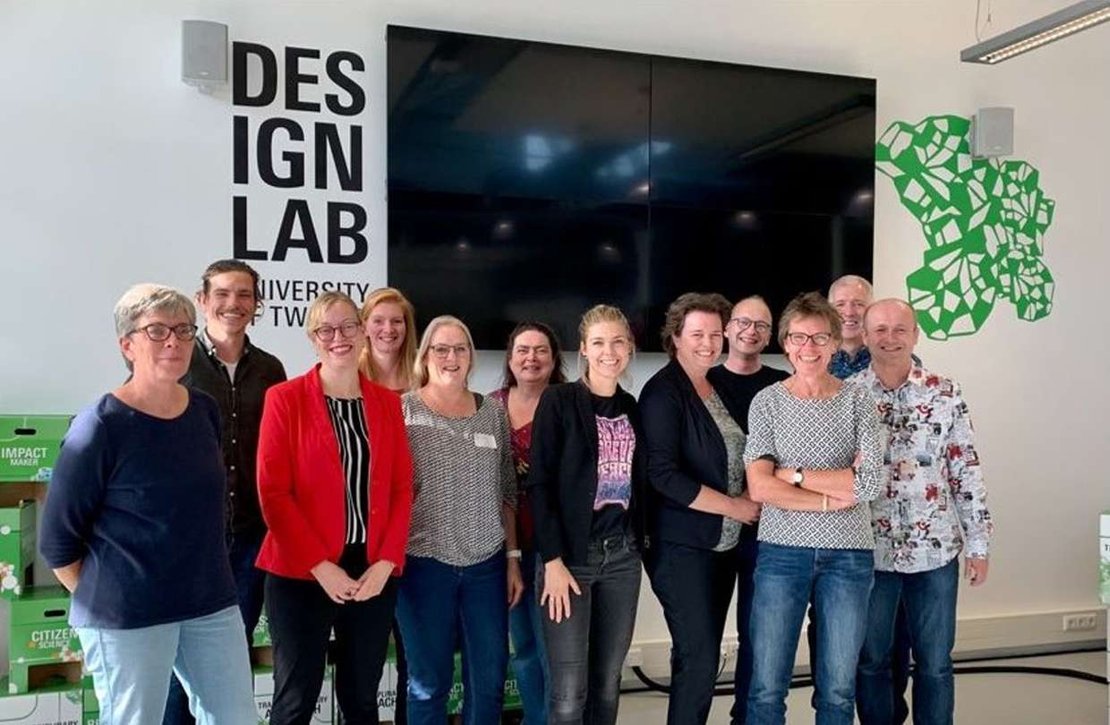 THE WINNING TEAM TOGETHER WITH THE JURY
During the Hackaton, the teams spent three days solving one specific case. The theme of this AI hackathon was feedback. The teams chose a case within this theme which they solved with the help of experts (Jedis). The final ideas were presented on the last day. After which the jury, consisting of Maurice van Keulen, Bernard Veldkamp and Duuk Baten, chose a winner. In addition, there were also various inspiration sessions during the event.