Wednesday 6 July 2022 14:30 - 15:30
Shopping companions in retail environments – A view from different perspectives
The PhD defence of Tobias Scholz will take place (partly) online and can be followed by a live stream.
Tobias Scholz is a PhD student in the Department of Design, Production and Management (DPM). Supervisor is prof.dr.ir. J. Henseler and co-supervisors are dr. F. Schuberth (Faculty of Engineering Technology (ET) and prof.dr. S. Pagel (Mainz University of Applied Sciences, Germany).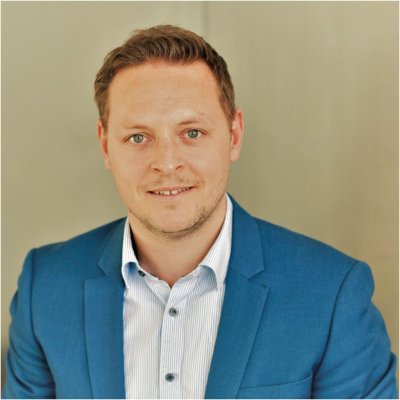 Local retail stores have faced a variety of difficult challenges, and not just since the global Covid-19 pandemic. These include growing competition from online retailers or phenomena such as 'showrooming', in which customers use the personal service of a local store to find out about products but ultimately make the purchase online. To remain competitive, retail stores are well advised to distinguish themselves in ways that their online competitors are unable to – for example, by offering customers a unique shopping experience. This can be achieved by means of well-designed in-store elements, such as atmosphere, store layout, or customer service provided by retailers' staff.
This dissertation focuses on the latter part of the shopping experience, and particular on the possibilities for retailers' service personnel to deal with a common in-store phenomenon, so-called 'co-shopping'. Co-shopping refers to when customers do not visit retail settings alone, but bring along a friend, family member, spouse, or colleague. These shopping companions can influence accompanied shoppers in a variety of ways, including the amount of money they spend, the time they are willing to invest, or their overall enjoyment of the shopping experience. They also pose particular challenges for retailers and their frontline employees, since in these cases not just one but two people have to be attended to. And these people may be fundamentally different in terms of personality and expectations, which means that salespeople have to adapt their approach to two different types of customers at the same time. Remarkably, and despite the potentially negative effects of companions on shoppers' behavior, very little research has been conducted to examine the interaction of all three parties simultaneously, i.e., customers, their companions, and retail sales personnel.
This dissertation merges the academic, practitioner, and customer perspective to shed more light on three important aspects related to the co-shopping phenomenon. First, it contributes to a better understanding of how the influence of companions on accompanied shoppers comes about and the role of companion personality and behavior. Second, it highlights the role that emotions play for shoppers and their modification of behavior in the store due to the influence of a companion. More specifically, it is shown that different companion behaviors and personalities can induce different emotions with shoppers (positive and negative), which in turn can cause shoppers to adapt their behavior in different ways. And third, it underscores the importance of retailers' sales staff meeting the challenge of simultaneously addressing shoppers and their companions appropriately.
Based on innovative insights into the specific behaviors and personalities of companions as well as corresponding reactions of shoppers, the dissertation provides important cues for the selection and education of retailers' frontline staff. In particular, the skills and competencies beneficial for retail salespeople to respond appropriately to different types of companions and their influences on shoppers are discussed, and opportunities for retailers to improve the shopping experience for co-shopping dyads are addressed. The findings suggest that targeted education and appropriately adapted selling approaches and shopping environments can improve service quality in encounters with co-shoppers and, in terms of customer satisfaction and loyalty, improve business outcomes for retail stores.