Wednesday 12 October 2022 14:30 - 15:30
Relaxor ferroelectric PMN-PT thin films for low hysteretic microelectronic devices
Shu Ni is a PhD student in the research group Inorganic Materials Science. Supervisors are prof.dr.ing. A.J.H.M. Rijnders and prof.dr.ir. G. Koster, co-supervisor is dr.ir. E.P. Houwman from the Faculty of Science & Technology.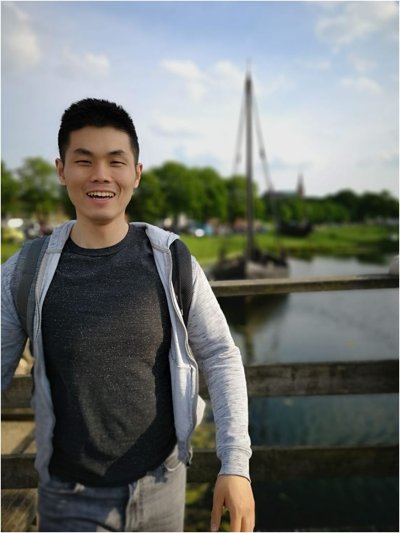 The rapid growth of PiezoMEMS field creates an enormous demand for high-quality piezoelectric thin films which exhibit large displacement and low hysteresis. Currently, ferroelectric thin films, such as Pb(Zrx,Ti1-x)O3, are widely used because of their large piezoelectric response. However, they usually also exhibit a significant polarization and displacement hysteresis, which can lead to tremendous energy loss, increased heat generation and therefore accelerated device failure. Hence, it is of great importance to develop low hysteretic piezoelectric thin films to acquire PiezoMEMS devices with improved performance and lifespan.
This thesis reports the investigation of low hysteretic relaxor ferroelectric PMN-PT thin films. It consists of three main parts. The first part focuses on the epitaxial growth of phase-pure perovskite PMN-PT thin films on SrTiO3 (STO) substrates. It shows that a tensile lattice mismatch between the PMN-PT layer and the growth template is crucial to stabilize the perovskite phase and prevent the formation of pyrochlore phases during the PMN-PT deposition. When directly grown on compressively mismatched STO substrates results in PMN- PT films containing pyrochlore phases. By using La doped BaSnO3 (LBSO) as the tensile mismatched buffer electrode, phase-pure perovskite PMN-PT thin film of around 800 nm are epitaxially deposited and the resulting film shows excellent crystalline quality. The study of PMN-PT growth on STO substrates provides a deeper insight in the process of phase segregation during the growth of PMN- PT thin films.
The second part discusses the importance of electronic contact for obtaining low hysteric response of PMN-PT capacitors. It is found that the LBSO/PMN-PT interface behaves as if it has an extra interfacial capacitance, which results in exchange of electronic charges between LBSO and the nearby electrode region of PMN-PT at a high electrical field. Consequently, the PMN-PT capacitors show "ferroelectric-like" polarization and displacement responses with significant hysteresis. By adding a 2 nm thick SrRuO3 (SRO) between LBSO and PMN-PT, the interfacial capacitive effect is largely suppressed. The resulting PMN-PT capacitors show nearly ideal relaxor ferroelectric response with minimized hysteresis.
The third part focuses on the integration of PMN-PT thin film with Si platform for potential device applications. It is found that the processing of the SrTiO3 template layer influences the lattice constants of the LBSO buffer electrode on Si, which is crucial to prevent formation of pyrochlore phases during the PMN-PT deposition. Phase-pure perovskite PMN-PT layers of around 800 nm are epitaxially deposited on STO (4 nm) buffered Si substrate, of which the STO layer is deposited via Molecular Beam Epitaxy. Engineering of the electronic contact is also performed for PMN-PT-on-Si capacitors to obtain low hysteretic response. The results show that the capacitors on Si exhibit a larger hysteresis but similar dependence on the electronic contact compared with these capacitors on STO. The increased hysteresis of PMN-PT on Si is possibly caused by the strain induced by the thermal mismatch between Si and perovskite oxides.