Thursday 6 October 2022 16:30 - 17:30
Small antibodies with a big opportunity: the variable domain of the heavy chain only antibody and its potential as disease modifying osteoarthritic drug
Michelle Koerselman is a PhD student in the research group Developmental BioEngineering. Supervisors are prof.dr. H.B.J. Karperien from the Faculty of Science & Technology and prof.dr.ir. H.H. Weinans from the University Medical Center Utrecht.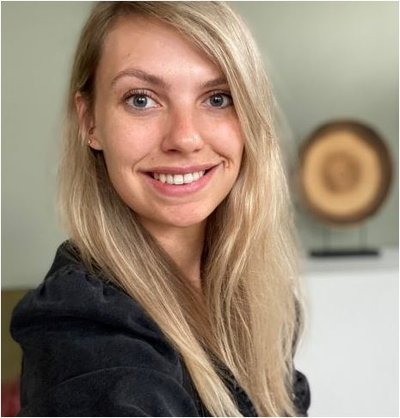 Osteoarthritis (OA) is the most common joint disorder worldwide and its incidence is still increasing. It is a degenerative disease that is mainly characterized by progressive loss of articular cartilage, mild signs of synovial inflammation and typical changes in the bone. Currently, no curative treatment for OA exists which shows the need for not only lifestyle changes but also the development of therapeutics. In this thesis we discuss the potential of the variable domain of the heavy chain only antibody (VHH) as disease modifying OA drug. VHH are known for their small size, great stability and are easy to engineer. Altogether, this makes this specific type of antibody a suitable candidate for the local treatment of OA.
In chapter 2, an overview is given of three classes of biological functionalities that are used is tissue engineering and regenerative medicine, in which VHH are considered one of these three classes. In chapter 3, the potential of a VHH that targets interleukin-1 receptor is described. It describes the characterization of this VHH by means of its binding capacity and affinity, potency in blocking IL-1 signaling and potential receptor mediated endocytosis. To provide local treatment for OA, chapter 4 describes the formulation of VHH in a drug delivery system (DDS) for prolonged release in the joint. In this chapter the in vitro release of the VHH from this DDS is described as well as a first in vivo proof of concept of enhanced retention, post intra-articular injection, in Wistar rats. In this study, the VHH were covalently linked with a near infrared fluorophore for non-invasive longitudinal follow-up. In chapter 5 we show that with several VHH clones targeting interleukin-1 receptor, different epitopes on this antigen could be reached. We took this opportunity to create and characterize so-called biparatopic VHH constructs, linking two VHH together that can reach two different epitope on one antigen. In this chapter we show the characterization and enhanced potency in comparison to its single counterparts. In chapter 6 we describe the bioconjugation of VHH to dextran tyramine and dextran/hyaluronic acid tyramine polymer and hydrogels. In an in vivo proof of concept retention time study in Wistar rats, we determined the in vivo retention time of VHH attached to the polymer and hydrogels. Similar as in chapter 4, the VHH were covalently linked with a near infrared fluorophore. As a concluding remark for this thesis, we believe we have made some steps towards a potential new disease modifying osteoarthritic drug.