Friday 28 January 2022 16:30
Supporting healthcare workers to improve the quality and safety of care through AMR stewardship - A bottom-up participatory development and implementation approach of audit and feedback as a learning and improvement strategy
Due to the COVID-19 crisis the PhD defence of Julia Keizer will take place (partly) online.
The PhD defence can be followed by a live stream.
Julia Keizer is a PhD student in the research group Psychology, Health & Technology (PGT). Her supervisor is prof.dr. J.E.W.C. van Gemert-Pijnen from the Faculty of Behavioural, Management and Social Sciences (BMS).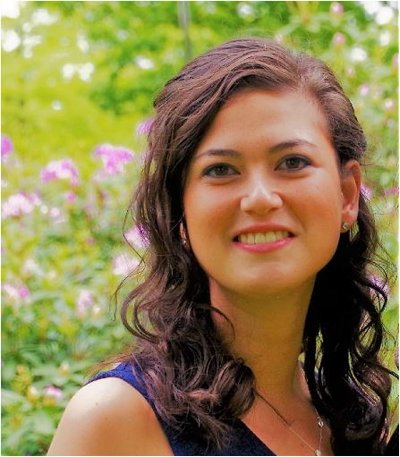 Antimicrobial resistance (AMR) threatens human health and the quality, safety, and durability of modern healthcare. AMR is a problem inflicted by human behaviour, and therefore, AMR stewardship (comprising antimicrobial, infection control and diagnostic stewardship programmes), mostly focuses on influencing behaviour with a wide variety of AMR prevention measures (APM). One specific APM, namely audit and feedback of APM (APM-AF), can support healthcare workers in hospitals to improve the quality and safety of care by learning through reflective cycles and showing them how their APM performance contributes to limiting AMR.
Although APM-AF is recommended as a core element for AMR stewardship by various health-authorities (e.g. WHO, ECDC), there is little guidance on how to develop and implement APM-AF in hospitals. In the current situation, the potentials of APM-AF are not fully realized, mainly due to the top-down expert-driven approach (e.g. audits for external accountability to the healthcare inspectorate). Therefore, we demonstrated in this thesis how our human-centred socio-technical approach that is grounded in quality improvement science and human-computer interaction can inform and guide the bottom-up participatory development and implementation of audit and feedback as a learning and improvement strategy.
The main research question is:
How can audit and feedback systems support healthcare workers to improve the quality and safety of care through AMR stewardship?
Specific attention is paid to 1) the interactions between the technology (i.e. AF system), humans (i.e. healthcare workers), and their context (i.e. workflow and organization) by involving healthcare workers and AMR-experts from the start of the development process, 2) how this bottom-up participatory approach improves the persuasive design of APM-AF systems, while simultaneously supporting healthcare workers to take ownership of APM, and 3) crossing interdisciplinary borders by integrating theories, models and frameworks from various scientific disciplines to substantiate choices in the development and implementation of APM-AF.
We did so by combining findings from a questionnaire, interviews, focus groups, systematic assessment of data visualizations and a scoping review. This thesis resulted in knowledge, APM-AF prototypes, and a conceptual framework that can inform future APM-AF development and implementation research and projects.