Friday 3 December 2021 10:30
Digital transformation in hospital care: implementation and evaluation of eHealth in clinical practice - The effects on patients, healthcare professionals and hospital organization
Due to the COVID-19 crisis the PhD defence of Laura Kooij will take place (partly) online.
The PhD defence can be followed by a live stream.
Laura Kooij is a PhD student in the research group Health Technology & Services Research (HTSR). Her supervisor is prof.dr. W.H. van Harten from the Faculty of Behavioural, Management and Social Sciences (BMS).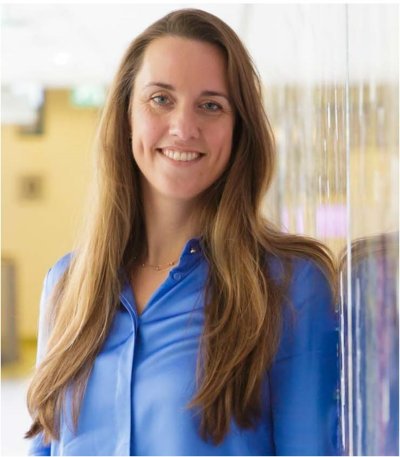 Healthcare needs to change to face the present challenges, such as financial sustainability and increasing burden on healthcare systems. The use of eHealth is a promising solution. This dissertation aimed to increase our understanding of digital transformation in hospital care by reporting on the implementation and evaluation of eHealth in clinical practice. We evaluated the effects of eHealth on patients, healthcare professionals, and hospital organizations using different approaches and technologies.
We started with a systematic review focused on the effectiveness of information technology (IT)-supported shared care interventions in chronic disease. Few studies were found with large heterogeneity and limited clinical effects; this was most likely related to design issues as IT was only a small part of the intervention. The main barriers and facilitators to patient portal implementation assessed among the various stakeholders were 'lack of resources', 'financial difficulties' and 'perceived usefulness' and 'positive attitude'. In a systematic review and meta-analysis the effects of telehealth on hospital services use have shown small to moderate effects. A mobile health and self-management app for COPD patients was studied using mixed-methods and was shown to be effective for a small subset of eligible patients, while evaluation among nurses highlighted the importance of integration in care processes. In a randomized controlled trial, support of patients with obstructive sleep apnea with video consultation did not lead to superior results on continuous positive airway pressure (CPAP) use compared with face-to-face consultations. However, self-efficacy is suggested to be an important factor in improving CPAP use. Further, factors affecting the implementation of continuous monitoring with wireless wearable sensors in clinical practice and expectations of use in a home setting were evaluated from a nurse's perspective. Lastly, we discussed how to decide on using standalone and interoperable systems in eHealth evidence development especially in order to keep up with the pace of IT developments.
We found that eHealth can improve the delivery of patient-friendly care services. Implementing eHealth is challenging because it involves multiple stakeholders and organizational and technology-related factors. Pragmatic research approaches are required to minimize the gap between the clinical situation and IT, and to evaluate the use of eHealth in a real-life setting.