Friday 23 October 2020 14:30
Games to Collaboratively Explore Environmental Complexity: Designing the Virtual River Game
Due to the COVID-19 crisis measures the PhD defense of Robert-Jan den Haan will take place (partly) online in the presence of an invited audience. 
The PhD defence can be followed by a live stream.
Robert-Jan den Haan is a PhD student in the research group Human-Centered Design (HCD), part of the Design, Production and Management department (DPM). His promotors are prof.dr.ir. M.C. van der Voort and Prof.dr. S.J.M.H. Hulscher, both from the Faculty of Engineering Technology (ET).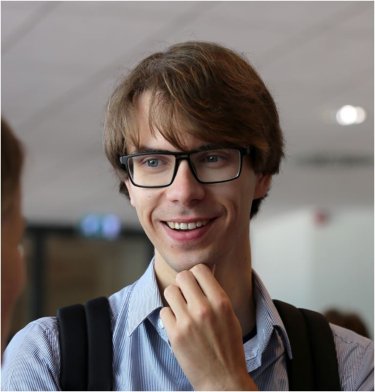 Serious games are increasingly developed and applied in environmental management as tools to collaboratively explore complexity. Yet, the research, design and implementation of serious games is still largely driven by technical aspects as a result of advances in computational power and in the gaming industry. Less attention has been given to research the extent to which the design of serious games can cater to the needs and desires of stakeholders with diverse backgrounds. The aim of this thesis is therefore to explore how a human centered design of serious games contributes to foster exploring complexity, facilitating stakeholder participation and stimulating social learning in environmental management.
In this thesis, the design, application and evaluation of the Virtual River Game is described. First, the scope and background of the game was researched by conducting interviews with various stakeholders to gain an understanding of Dutch river management challenges and stakeholder perspectives on these. Second, the state-of-the-art in evaluating social learning outcomes of serious games to collaboratively explore complexity was analyzed and used as both design guidelines and an assessment framework for the game. Third, a novel, hybrid interface design was developed that, based on tangible interaction, has a physical game board with a bidirectional link to computer models that are widely used in practice. Fourth, the final prototype of the Virtual River Game was played in five sessions with both domain experts (river management professionals) and non-experts (non-professionals and laymen) to evaluate to what extent the game: (1) enables these stakeholders with diverse backgrounds to collaboratively explore river management complexity; and (2) stimulates social learning.
The four main contributions of this thesis are: (1) applying a human centered design process to the design of serious games; (2) developing a novel interface design that uses a physical game board linked to environmental computer models to make the models accessible and transparent; (3) adding the ability to experiment with the design of management interventions as a game mechanic over selecting predefined interventions; and (4) creating the interface design as a platform to customize existing or develop new serious games with a spatial component.