Today's challenges are more complex than ever because they are part of complex societal, technological and environmental systems. And this does not only apply to the Covid-19 crisis. Many other challenges plague our society. Challenges are interrelated: tackling one today might raise issues tomorrow. Solutions that work in a context, might break into another. How to deal with our complex world, then?
Beyond disciplinary domains
DesignLab developed the Responsible Futuring approach that builds upon the designerly tradition of design thinking (i.e., Dorst and Cross). It combines trans-disciplinary practices, responsible design and social involvement for societal impact through for example citizen science. The approach strives to enable creative collaboration and knowledge flow between engineers, social scientists, businesses, policymakers, and citizens. It values stakeholders' expertise, yet, it stimulates stakeholders to go beyond disciplinary domains to become agents of change.
We must take into account that tackling a challenge takes enormous social and moral efforts. Whatever solution we come up with, a technology, a product or a service, the intervention shapes us: it changes the way we interact and the way we live. It influences our norms and values in multiple and often unforeseen ways. It shapes human actions and practices.
Promoting partnership
Many researchers already embrace transdisciplinary practices, but in most projects, researchers retain the role of facilitator and provider of knowledge. We believe that the expertise of citizens, industry, government, scientists and designers should be valued equally. We should promote a partnership in the design process: mindful of differences and capitalising on the knowledge that each stakeholder can bring in the collaboration. Other approaches and frameworks share our transdisciplinary focus, but they do not enable fully critical co-creation, co-design, co-imagination focusing on decision-making processes rather than shaping processes.
Responsible Futuring is an approach to deal with complex societal challenges and positively impact the society of the now and future. DesignLab's approach is meant to enable societal stakeholders to reflect and understand a societal challenge and shape responsible technology and human-technology relations. Rather than starting from solutions and technology, our approach starts from society and its challenges. Responsible Futuring offers a combination of transdisciplinary practices, responsible design and co-design with societal stakeholders that makes it stand out in the current state of the art.
Responsibly co-shape societal challenges
Responsible Futuring is a way to responsibly co-shape societal challenges and design the futures we want to live in. As such the approach strives to:
Involve all societal stakeholders beyond disciplines and beyond each other's expertise;
Focus on enabling stakeholders to gain a holistic understanding of societal challenges and framing and re-framing the issues the challenge poses;
Bring values and norms into play: understanding each other responsibility when shaping solutions;
Strive to analyse the impact of technology we might develop to tackle a challenge, mindful of the implications in the short and long term.
As such, Responsible Futuring enables academics, industry, government, students and citizens to be aware of their role, reflect on the short-term and long-term impact of ideas and technologies and ideate potential solutions with moral imagination.
Phases of Responsible Futuring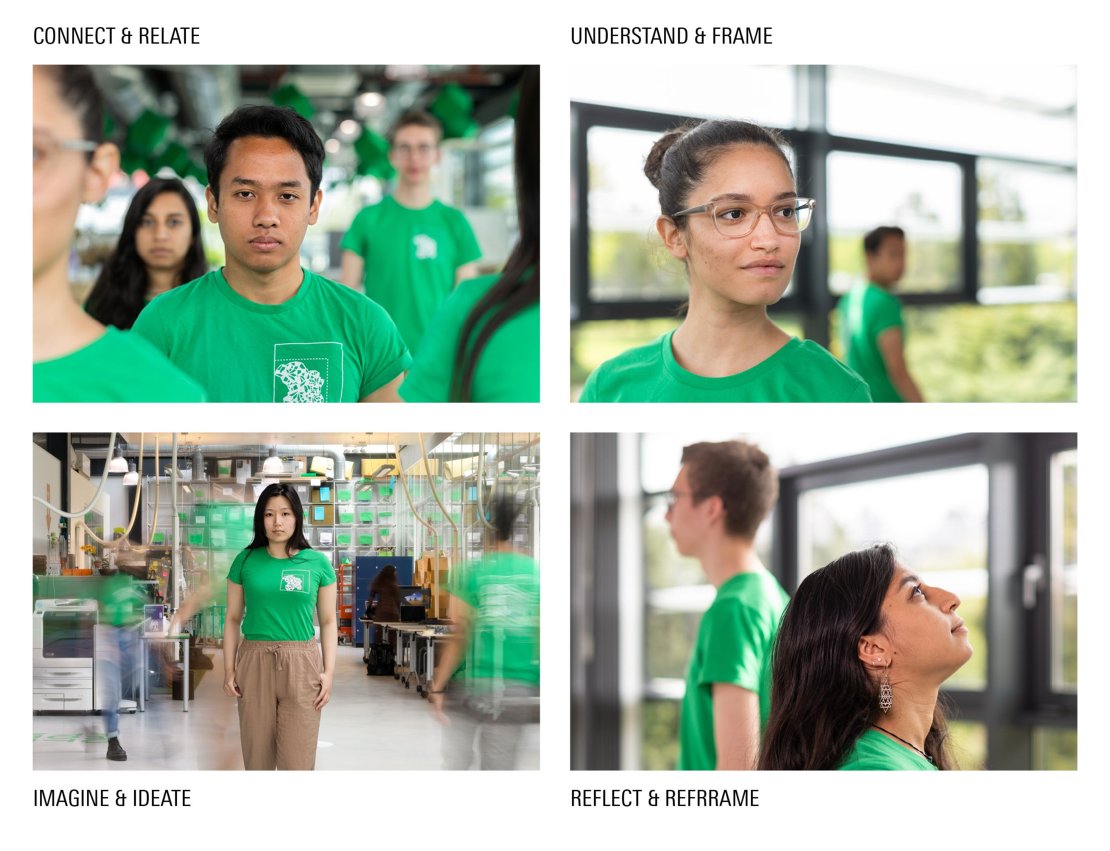 DesignLab's areas of expertise
At DesignLab, all our efforts are geared towards making a positive impact on people's daily lives. Together with our many partners, we translate societal challenges into research questions and practical solutions by applying science and technology. The common thread in our myriad of activities are our three focus areas:
These themes are interconnected and together make for DesignLab's characteristic way of working. They contribute to realising the goals of Shaping 2030, UT's strategy to build a new type of university by 2030.