Business event at the University of Twente? Discover our wide range of rooms.
The university has a wide range of teaching rooms, ranging from small workspaces suitable for seminars to two adjoining (and combinable) lecture halls providing capacity for more than 800 people. When these rooms are not being used, they can be rented for lectures, courses or conferences. All teaching spaces are equipped with a beamer, a whiteboard or chalkboard. Additional facilities are optional.
Meeting rooms
The university has a number of rooms that are highly suitable for meetings or relatively small (business) events.
Lecture rooms
You can find an overview of all lecture rooms and their floor plans at the website of Campus & Facility Management. All lecture rooms are equipped with a beamer, a whiteboard or a blackboard. Additional facilities are available to meet your needs.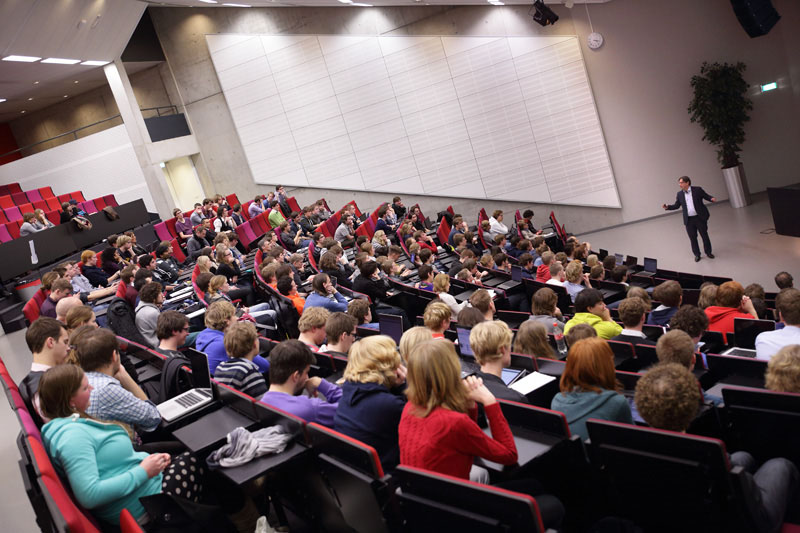 Please contact our Booking Office if you are curious about the possibilities or if you are interested in booking a room?
Theatre halls
Party location
The Atrium is a great location for parties and presentations. It is the main hall of the Bastille building and can house 400 persons. This location is maintained by the Student Union. You can book the Atrium online.
Terms & conditions
All reservations made through the Booking Office are subject to terms and conditions (in Dutch).